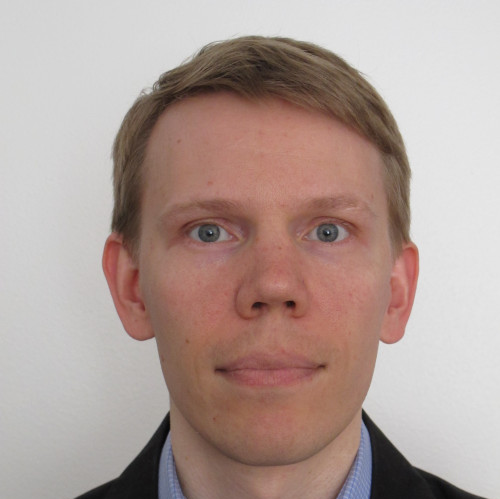 Might be available
(Päivitetty 2021-05-17)
Advisor
Äidinkieli Finnish, English, Sujuva Svenska,
Project management
Cloud migration
AI/ML
Yhteenveto
Mikael's focus is in transforming business with technology. His past experience include developing strategies and business plans for mobile services and managing the development of several applications including a machine learning based recommender system. Implemented solutions range from AI/ML proof-of-concepts to in-production applications that have been deployed in the scale from several thousands to millions of users.

Recently Mikael has been managing the first public cloud based machine learning pilot in a large European financial group. Previously Mikael has advised on cloud strategy and developed migration plans including application roadmaps. He modernized a legacy SAS database application with a self-service process running on a web platform to provide better user experience and visibility to frequently updated data.

Mikael uses design oriented methods, such as design sprints to effectively facilitate project workshops. Examples include leading the creation of a mobile advertising strategy and the development of an operating model for portfolio management in a heavily regulated industry.
Työkokemus
Senior Advisor
Ilmar Advisory
2019-12 - Nykyhetki
Self-employed consultant focusing on cloud adoption, large scale cloud migrations and AI/ML projects
Vice President /Enterprise Architect
Created transition plans for Nordea's application portfolio, Managed the first public cloud ML project
Skills: managing large scale portfolio transformation, target state architectures on cloud platforms
Consultant
Accenture Oy, Advanced Systems & Technology
2010-11 - 2011-10
Application Portfolio Optimisation capability owner in Nordics, APM in strategic corporate transactions
Skills: strategy and portfolio analysis, defining target state application landscape in a divestiture project
Manager, SW Platforms
Nokia Oyj
2009-06 - 2010-10
Technical and business analysis focusing on Google ecosystem, research project in Silicon Valley
Skills: presenting to senior executive management, structured problem solving
Portfolio Analyst
Nokia Oyj
2008-02 - 2009-06
Established practices and tools for managing a portfolio of more than 30 MEUR budget
Skills: process development, Excel and data visualization, defining metrics
Technical Product Manager
Nokia Oyj
2007-03 - 2008-02
Led monetization strategy workshops with design oriented methods
Skills: synthesising strategy analysis, workshop facilitation
Music Client Specialist / Project Manager
Nokia Oyj
2005-06 - 2007-03
Managed neural network based recommender pilot project in collaboration with Vodafone and Strands
Managed agile transformation from past focus of HW products to digital services
Skills: managing software and process development projects, lean and agile development
Symbian Consultant
Nice-business Solutions Finland Oy, Technical consultancy
2004-09 - 2005-05
Technical consulting, new product and service development
Skills: service concepting, rapid prototyping and presenting to clients
Software Engineer
Digia Incorporated
2002-09 - 2004-09
Symbian software development, international training and consulting
VTT Information Technology
2001-06 - 2002-08
Master's thesis on SIP protocol software for Nokia 9210 Communicator
6/1999-6/2001 Telecom industry client project work on future mobile technologies
6/1998-8/1998, 5/1997-8/1997 3G WCDMA system research, developing a planning tool
Koulutus
M.Sc
Helsinki University of Technology
1995-01 - 2005-01
Sertifikaatit
Udemy AWS Certified Cloud Practitioner, Building Serverless Web Applications on AWS, Azure
Azure Fundamentals AZ-900