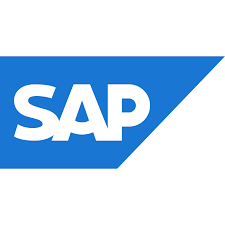 SAP Analytics Supply chain consultant
Published 1 month ago

English

Expected start date: ASAP
Project Details
Innovative Heads is hiring for SAP Analytics consultant with 7+ years of experience with SAP supply chain analytics expeience. It's contract role at Sweden for telecom client. If you are looking for new challenges and long term contract, here is a very good opportunity. Please go through the job description and apply the role if it is right for you.
Job Description:
Scope:
Develop digitized workflows enabling high level of automation (zero touch)
HW workflow: From Prepare HW order request of material (///HW, Local 3PP) to GR @ agreed location (eg. ASP WH) and vendor payment
SW workflow: From prepare SW order request to delivered SW.
Services workflow: From prepare service order request of ASP services to GR at service completion and vendor payment
A digitized workflow includes the following key activities, documented workflow with it's data/information model, solution architecture, solution design and development of needed system enhancement based on prioritized user stories. Including securing that data is managed consistently in the affected system, could be delta development if needed (information model implemented in the affected systems).
Implementation in customer units and legal companies that manage ordering of HW/SW/Services
Order for Networks and Digital Services is in scope
Major Tasks but not limited to,
Identify mandatory and non-mandatory attributes/data required for creating SAP supply & logistics documents Sales Order, Inquiry, Purchase Requisition, Purchase Order, Delivery, etc. Analyze flow of data between the different SAP documents & data Integration with other systems.
Required Competence:
Data analyst competence to perform the work listed above. In addition,
Acumen for business flow understanding and expertise in data preparation and pre-processing
Design & lead data solution development
Supports business processes (use cases) and resolves data issues
Propose and lead any change in existing data sets or acquire new data in order to meet business requirements
Good understand of data structures & documents in SAP Supply & Logistics domain.
Knowledge of SAP transactions (within Supply and Logistics) and analyze the flow of data across the documents. Understand integrations and messages being shared over integrations.
Place of work: Stockholm, Sweden
Starts: ASAP
End Date: 2021-12-31 (With possibility of extension)
Please feel free to reach us at hr@innovativeheads.com for any queries.
Overview
| | |
| --- | --- |
| Location | Stockholm County, Sweden |
| Workload | 40 Hours/Week , 100% Onsite |
| Expected start date | ASAP |
| Expected end date | 6+ months |
| Necessary languages | English |
| Necessary skills | Analytics, SAP, Supply Chain Management |
Similar projects