This project is not accepting applications. Click here to find other relevant projects.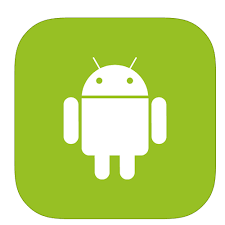 Konsultuppdrag– Android Developer, Stockholm (13.10.2021)
Published 13 days ago

Svenska

Expected start date: ASAP
Project Details
För en kund söker vi en Android-utvecklare för att förstärka deras team. Konsulten vi söker är öppen, villig att lära sig, hjälpsam, måste vara en lagspelare och någon som tycker om att arbeta med andra och vill bidra med nya idéer och arbetssätt.
Konsulten behöver ha arbetat med Java och/eller Kotlin, Cocoa (Touch, Pods) och har erfarenhet av frontend (JS, HTML, CSS)/Backend-utveckling (Java, Spring, Kubernetes, Docker).
Plats: Stockholm
Omfattning: 100%
Start: ASAP
Varighed: 31.03.2022
Språk: Swedish
Dina kvalifikationer
Vi söker en konsult med så många av följande kompetenser som möjligt:

- + 10 års arbetslivserfarenhet
- Erfarenhet av Java och/eller Kotlin
- Erfarenhet av Frontend- och Backend utveckling
Overview
| | |
| --- | --- |
| Location | Stockholm, Sweden |
| Workload | 40 Hours/Week , 100% Onsite |
| Expected start date | ASAP |
| Expected end date | 2022-03-31 |
| Necessary languages | Svenska |
| Necessary skills | Android, Frontend, Java, Kotlin |
Project closed
This project is closed as of 2021-10-19 and is no longer accepting applicants. Create an account to be the first to know when a similar or other relevant projects are posted on Onsiter.
Create account