This project is not accepting applications. Click here to find other relevant projects.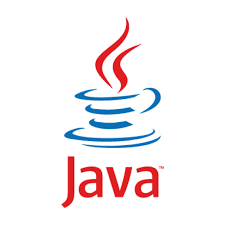 JAVA Developer - 100% REMOTO
Published 1 year ago

Italian

Expected start date: ASAP
Project Details
Per un nostro cliente operativo nel mondo digitale, ricerchiamo uno Sviluppatore JAVA per l'inserimento nel team di sviluppo della sede di Roma. Il lavoro potrà essere svolto interamente da remoto.
Il candidato ideale possiede conoscenze su due o più delle seguenti tecnologie e tematiche:
paradigmi fondamentali della programmazione ad oggetti
linguaggio JAVA, in particolare per la realizzazione di web application
esperienze di uso dei framework Spring e Hibernate
linguaggi per il web JavaScript, CSS, HTML, Bootstrap, etc.
base dati e SQL standard
strumenti di SCM, preferibilmente Git
Costituiscono, inoltre, requisiti fondamentali:
Capacità di adeguarsi rapidamente all'uso di nuove tecnologie e propensione all'apprendimento
Capacità di lavorare in team
Capacità di passare velocemente tra differenti tasks e contesti (progetti e clienti)
Capacità di gestione del tempo e delle priorità
Capacità di utilizzare e produrre documentazione tecnica in lingua Inglese
Costituiscono, infine, titolo preferenziale, ma non vincolante:
ottima conoscenza della lingua inglese
conoscenza del framework Spring
conoscenza di Apache SOLR o Elastic Search
esperienze di realizzazione di servizi REST
conoscenza di Maven
conoscenza del linguaggio Angular, TypeScript
competenze di Linux System Administration (Shell scripting, configurazione apache, tomcat, etc) e devOps
Durata attività: 18 mesi
Impegno: minimo 3 giorni/settimana
Luogo: REMOTO
Lingua: italiano
Overview
| | |
| --- | --- |
| Location | Roma |
| Workload | 3 Days/Week , 100% Remote |
| Expected start date | ASAP |
| Expected end date | 2021-09-30 |
| Necessary languages | Italian |
| Necessary skills | HTML, Java, JavaScript, SQL |
Project closed
This project is closed as of 2020-04-09 and is no longer accepting applicants. Create an account to be the first to know when a similar or other relevant projects are posted on Onsiter.
Create account