This project is not accepting applications. Click here to find other relevant projects.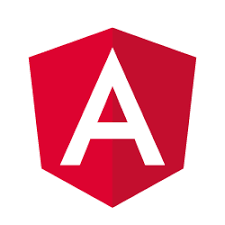 Front-End Developer - Roma (REMOTO)
Published 1 year ago

Italian

Expected start date: ASAP
Project Details
Si ricerca uno Sviluppatore Front-End, per uno dei principali players del mercato dell'informatica notarile. La sede di lavoro è a Roma, nonostante l'attività potrà essere svolta, per lo meno durante i primi mesi causa Covid-19, interamente da remoto.
La risorsa sarà inserita in un progetto già avviato con un gruppo di lavoro compreso di 4 risorse e 1 Responsabile di Progetto.
PROFILO
Esperienza tra i 3/5 anni nello sviluppo di applicazioni gestionali su architettura multi layer (pattern MVC, etc..), in cui il FrontEnd è realizzato con Angular 8 (Angular 4,…) , bootstrap, typescript.
E' gradita esperienza anche nello sviluppo di backend con accesso a dati SQL ed uso di Entity Framework 6.
Dovrebbe avere quindi anche una esperienza consolidata nello sviluppo di servizi web Api con metodologia RestFULL. Autonomia propositiva e capacità di lavorare in team.
Ambiente di lavoro VisualStudio 2015 e TFS.
Durata: 1 anno
Tipo di collaborazione: onsite/remoto (full time)
Overview
| | |
| --- | --- |
| Location | Roma |
| Workload | 4 Days/Week , Partly Remote |
| Expected start date | ASAP |
| Expected end date | 2021-03-30 |
| Necessary languages | Italian |
| Necessary skills | Bootstrap, TypeScript, Angular |
Project closed
This project is closed as of 2020-04-09 and is no longer accepting applicants. Create an account to be the first to know when a similar or other relevant projects are posted on Onsiter.
Create account