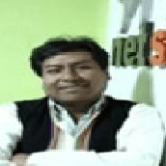 Might be available
(Updated 2021-11-29)
Fullstack
VBA Developer
Linux Server Administration
Full Stack Developer
Professional Experience
Fullstack Developer
Prodix E.I.R.L
2021-01 - Present
Responsible for creating the technical specs documentation for development projects. Contact directly with the final client during the process of development until delivery in Spanish and English.
Also I'm involved in the development as team leader in challenging projects because I love software development.
Competence and Tools Project Management Tools, Java and PHP development.
DBA and Senior Developer
Netsolutions Peru SAC
2014-06 - 2021-01
Responsible for the installation, maintenance for application servers and database instances using debian based distros and MySQL for the clients and company servers.
Also involved as developer team leader in challenging projects with a team of 2-3 developers using Java, PHP and other languages.
Competence and Tools Java, .net, PHP, VBA, Javascript, react, Codeigniter, Laravel, jQuery, Android, MFC C++, C++, MS SQL, MySQL, Postgresql, Google App Engine, AWS, Digital Ocean
Frontend architect / Dev Team Lead
Intelygenz SL (Spain Company)
2012-03 - 2014-04
I have participated as a leader in fascinating development projects that have to do with Java and Google App Engine. I was also in charge of development servers. I won second place in a programming contest against 80 spain-based programmers of the same company.
Competence and Tools Java, PHP, Google App Engine, jQuery, , SQL Server, MySQL.
DBA and Senior Developer
Netsolutions Peru
2006-01 - 2011-01
Involved in all software development processes in different projects of the company, planning, design, implementation, deployment and maintenance.
Competence and Tools MFC C++, C++, MS SQL, Java, PHP.
Technical Support and Developer
Municipalidad Provincial de Puno
2003-01 - 2006-10
- Installation and maintenance of servers and network infrastructure.
- Support of all offices of the goverment office.
- Development of a document management system using Visual C ++ with MySQL.
Competence and Tools C++, MySQL, Networking, Linux Administration
Academic Background
Computer Science
Universidad Nacional del Altiplano
1997-01 - 2003-01