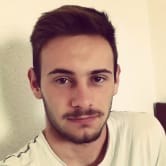 Might be available
(Updated 2021-06-04)
Expert Laravel Developer
Front-end mastery in Vue
Expert in Test Driven Development
4+ years of developing robust Laravel apps
Summary
Full-stack web developer with a passion for software architecture and cloud computing. Over the last 4 years, I have developed and maintained complex Web apps using mainly Laravel, Python, and Vue along with various other technologies. I always love working with a technically strong team where I can solve complex problems with a good balance of freedom and responsibility.
Professional Experience
Software Developer
Elite Studio
2021-01 - 2021-05
Domain Driven Development in Laravel.
Unit & Feature Testing.
Front-end development using Vue.
Software Developer
OXA Studio
2018-01 - 2021-01
Drove continual improvement to system architecture by refactoring old legacy code. App migration to Slim & Laravel.
Improved SEO & PageSpeed site results, boosting several apps' score up to 80% on mobile.
Optimized MySql queries & migrated data to ElasticSearch, reducing sites' response time from 20s to 300ms.
Developed ETL pipelines, Data Processing using Apache Spark & Hadoop, on-premises.
Setup & developed cost-effective AWS architectures using EC2, Lambda, DynamoDb, MongoDb, and Neptune.
Crawled Million-page sites using Scrapy, both whole-site and partial crawls.