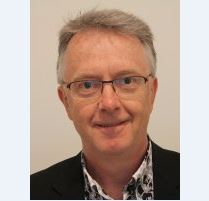 Upphandlingskonsult - IT-lösningar
Baserad i
Stockholm, Sverige
Pratar
Swedish (5), English (4)
- Project Management (Member of Project Management Institute)
- IT Procurement
- Bid Management
Tillgänglig Omgående
Uppdaterad 2020-09-16
Sammanfattning
Project Manager focused on procurement of IT solutions and services. Extensive experience in complex IT sales provides major customer benefits in IT procurement projects. Deep insight into the IT industry and the suppliers offerings, strengths and weaknesses.
Able to lead projects in all phases, from analysis and pre-study to procurement, agreements and implementation. Great experience of winning deals and procure subcontractors connected to Kammarkollegiets Frame Agreements for the Public Sector as well as for commercial companies. Sales and procurement ability includes cloud offerings and use of offshore deliveries.
Areas of deep knowledge and competence: Digital Transformation, Digital Customer Experience, Web Portal Solutions including E-commerce. Member of PMI® (Project Management Institute®).
Professionell bakgrund
Project Manager - Sales and Procurement
CGI
2012-08 - 2019-12
Sales Manager & Business Developer
Logica
2006-10 - 2012-08
Business Area Manager & Consultant
WM-data
1989-06 - 2006-10
Akademisk bakgrund
B.Sc., System Analysis
Stockholm University
1986-08 - 1989-06
Certifikat
Member of PMI - Project Management Institute
2020-01
E-Commerce Sales Specialist - Litium
2017-11
Social Software and Unified Communications Sales Professional - IBM
2010-06
Kontakta konsult