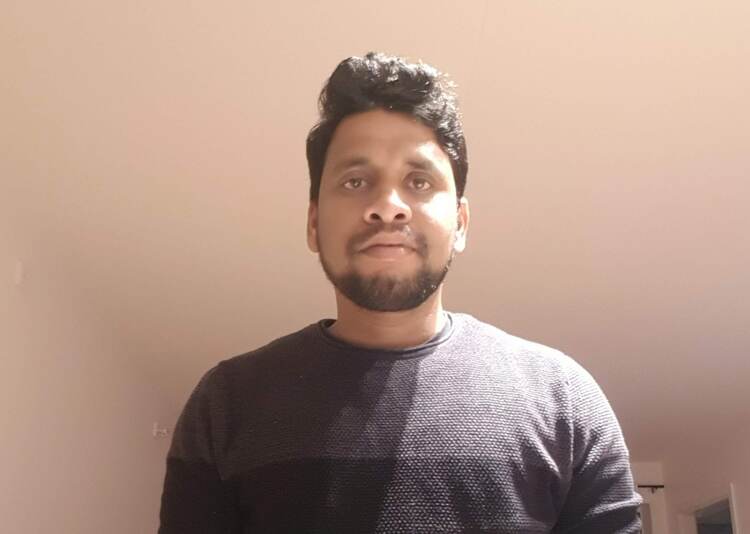 Tillgänglig ASAP
(Uppdaterat 2021-01-18)
Senior Software Engineer - Android
Modersmål Tamil, Flytande English,
I know Java, Android Framework , test framework
will be good for your android projects
7 years of experience in android app development & framework developement
Kompetenser
(20)
App design (Webb, mobil, TV)
EXCELLENT COMMUNICATION SKILLS
Sammanfattning
Six and half Years of Experience in various layers of engineering projects involving software development, project
planning and execution, technical training, product and customer requirements support. Good experience in
project management and team coordination. Flexible and Organized with excellent communication skills.
Professionell bakgrund
Software Engineer - Consultant
Volvo Cars
2018-05 - Pågående
The job involves in developing Android based in-vehicle infotainment (IVI) system. The assignment involves
the following main responsibilities:

◦ HMI: Being part of Vehicle Function team, I involve in customization of android framework(AOSP) for
Automotive & developing System Applications.
◦ AOSP-Vendor Module: Define a set of vendor specific SDKs/API, mostly business logics for constructing
Vehicle Function app in HMI.
Development, Debugging critical bugs, assist in Architectural design
Renault-Nissan-Mitsubishi Alliance
2016-09 - 2018-04
Chennai, India
Software Engineer Sept 2016 - April 2018
Part of the global team, which involved in developing common Android SDK for the connected cars mobility
service to the alliance group. The assignment involved the following main responsibilities:

◦ MyCMS-SDK: Involved in adding SDK features & Built an internal app to verify the SDK feature.
◦ Dialog Flow and Alexa: Create sample voice simulation for the car service in both Dialog flow and Alexa. write
common service and test with voice simulation.
◦ Android Auto: Sample app for the Android Auto to interact with car infotainment. Tested the Android Auto
feasibility in our in-house infotainment.
◦ Nissan Connect Box - Europe: Designed and Implemented the Nissan Connect Box app. It is an TCU dongle
based app where user can access car service details like fuel info, Journey history and parking info etc.
◦ Roles: Development, Requirement gathering, Interaction with onsite teams, Involved in various POCs.
Assistant System Analyst
CSS Corporation
2013-11 - 2016-07
As a fresher, I went through lot of training sessions on Android development & applied my learning to fix,
enhance the existing apps. The assignment involved the following main responsibilities:
◦ Bridgestone: Enhanced existing Bridgestone android apps; Adding new features and bug fixing.
◦ SignPost: Implementation for Singpost application used by hedge fund managers for portfolio management.
◦ PACS: PACS - Android App: Designed & Developed the PACS Android app. Used by radiologist to dictate MRI
CT scan.
◦ Speex - POC: Detailed study on Speex library and done a POC to implement speex in PACS app.
◦ Roles: Training on Android development, Involved in app development, Testing the apps, client update.
Akademisk bakgrund
Master of Science in Computer Science
SRM Valliammai Engineering College
2010-09 - 2013-06
Bachelor of Science in Computer Science
University of Madras
2007-07 - 2010-07