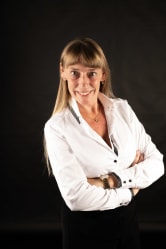 Kan vara tillgänglig
(Uppdaterat 2020-05-29)
Projektledare
Modersmål Svenska, Flytande English, Mellan German
10+ års erfarenhet av projektledning
10+ års erfarenhet av coachning
scrum master
Professionell bakgrund
Product manager presales
Scania CV AB
2003-08 - 2013-01
Soft skills. Responsible for: Presales processes, methodology, tools and product knowledge. SKAMT (Scania Key Account Management). UX solutions. Travel around the world to investigate and deliver. TTT:
Technical consultant within own company. Team Lead/Scrum master
Scania CV AB
2008-10 - 2013-01
BIL Sweden, after sales manager, technical coordinator. Project leader branch agreements, The National Board for Consumer Disputes ARN (allmänna reklamationsnämnden), lobbying, solution provider, find need and demands from our members, survey trends and legal demands, support the branch, recycling it is a legal demand of 95 %. Develop ways of working, process, material, tools and the branch.
NLP Business Practitioner, INLPTA
Diploma ICF-coach
NLP Neuro Linguistic Programming; ICF International Coaching Federation

2011, October Retail leadership
all year, part time Advanced project leading, cooperation between Scania and Linköping University, 15p.
Analysis, Technical field analysis engineer
# Vehicle Definition
2007-06 - 2008-10
Goal to optimize customer vehicles based on transport purpose. Create technical recommendations as support at specifying a vehicle. User factors to describe driving conditions, i.e. technical demands on the vehicle construction.
quality engineer
# Field
2003-08 - 2007-06
main area engines.
Technical contact for dealers and distributors worldwide. Failure search and solution finder/provider, find primary cause and mend it. Representing the company. Area Technical Manager Germany. Focus on the customer, independent of weather the customer is within or outside the company; Technically correct solution doesn't always give you a happy customer. Listen to the customer. Deliver customer information and status of market to other R&D. Deal with political tasks such as alternative fuels. Good knowledge in Scanias PD-process (Product Development).
Area Technical Manager
# Stationed
2007-01 - 2007-01
for region CER. Create a hub within field quality.
Development engineer
Saab Automobile AB
2000-01 - 2003-08
at "Function, performance and features". R&D of engines in test beds. Manager single cell test bed. Plan, analyse results and execute the single cylinder test bed. Basic engine research. Object leader.
Learnings were to really understand all steps of production, processes, decision procedures and how much time that is needed to give a possibility to produce a product.
Application engineer, land installations
Infrafone AB
1999-06 - 2000-01
Sales, invoicing, calculating (!), develop new performance steps, install, failure search installations of Infrafones and all the systems around the product. IT manager at the office.
Web master
1996, all year
Computer support KTH, Stockholm and Registry MMT
Computer support for students and institutions.
Being a part of build and organize this new computer support.
- Customer responsible, problem identifier.
- Web master.

Courses, some of