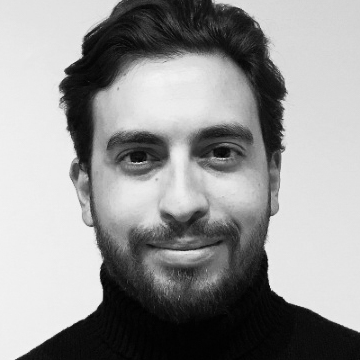 Tillgänglig Omgående
(Uppdaterad 2021-01-18)
Junior Web Developer
Stockholms län, Sweden | French, Swedish, English, Spanish, Portuguese
Front-end experience CSS-SASS, HTML, JavaScript
Back-end Ruby on Rails
Business minded with 5+ years experience in international markets
Kompetenser
(16)
CUSTOMER RELATIONSHIP MANAGEMENT
Professionell bakgrund
Full-Stack web development
Le Wagon
2020-01 - 2020-04
Designed, implemented and shipped to production a clone of AirBnB and a Rails prototype.
www.alexzagame.com
Business development
SaaS company
2019-05 - 2019-11
Drive long-term, strategic market positioning and growth of the product with a focus on French speaking
countries on a global scale.
* Held accountability for the growth of the French market.
* Prospect relentlessly to build my pipeline and build strong relationships with clients.
* Manage and close high-level business in a fast-moving sales environment.
* Creation of a network of decision makers, brand awareness through LinkedIn, mailing, calling and meetings as well as negotiation and sales.
Key Account Manager - US, UK & Switzerland
Market Research company
2017-08 - 2019-05
Challenged to build expansive network, developing and maintaining relationships with Fortune 500
companies across US, UK, Switzerland, and LATAM. Hunt new business within territories to increase sales
pipeline and drive brand awareness.
* Held accountability for 1/3 of US budget and 100% of Swiss market.
* Served as a consultant to help companies improve their communication
* Organized 2019 US conference with high-profile Fortune 500 employer brand attendees.
* Served as Content Manager for corporate Social Media handle and developed weekly internal
newsletter with a focus on brand education.
* Composed articles published online at ERE Media to enhance brand awareness and generate
sales.
* In charge of targeting universities and student organizations across Spain, South America,
Belgium, Switzerland, and France to expand customer base and improve market penetration.
* Promoted Potentialpark Study to 100+ universities and student organizations to bridge
communication gap between students and employers.
Dubai partner
W3Connect
2016-03 - 2016-12
Geneva, Switzerland & Paris, France 03/2016 - 12/2016
Founder & Partner
Founded venture to develop networking platform for students and alumni around the world in collaboration with Polytechnic School of Lausanne (EPFL) and Dubai partner. Focused on helping users find internships
and entry level jobs through contacts.
Project Coordinator
Medical Startup
2016-10 - 2016-11
Managed all aspects of investor pitching for project slated to sign with Canadian investor for $200M. Scope of accountability included meeting organization, meeting note compilation, and action item distribution.
Project Manager - Special Events
Event company
2014-03 - 2015-12
Directed events from concept through execution with up to €2M budgets for pharmaceutical and luxury
brand clients. Managed on-site teams during events.
* Chosen as Freelance Assistant Group Leader in Zurich in 2011, 2012, and 2013
* Selected as Assistant Project Manager in Paris in 2011.
Business Development Manager
Destination management company
2014-01 - 2014-02
Managed sales process, from initial client pitch through all phases of negotiation to final sales closing and contract delivery. Personally managed and retained all key account relationships.

Additional roles & Internship experience includes UrbanDeli event team in Stockholm, Assistant Agency Director with Orange Experience in Malaga, Spain and Intern at Egg Event in Paris.
Akademisk bakgrund
Bachelor of Business Administration and Management
Glion Institute of Higher Education
2021-01 - 2021-01