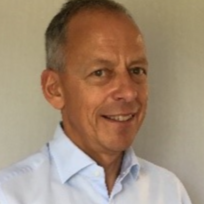 IT Project Manager, Program Manager
Baserad i
Stockholm, Sverige
Pratar
Swedish (5), English (5)
- Project manager
- Agile
- Delivery Lead
Tillgänglig Omgående
Uppdaterad 2020-09-16
Kompetenser
FINANCIAL PROJECT MANAGEMENT
Sammanfattning
I am specialized in delivery operations with leadership roles in programs, projects and services. In
recent years I have focused on Digital Transformations delivered with modern methods based on
Agile/Scrum/SAFe. These programs have been executed with a focus to include people/culture/
technology, user experience and change management.

The projects I have worked with are within below areas:
- Cloud Transformation (Azure).
- CRM consolidation and transformation (C365)
- ERP roll-out (D365)
- Implementation of Digital workplace (O365).
- Change management to train, transform and support.

In my leadership role for the overall delivery for Avanade and CGI in Sweden I have been
responsible to sign off that new contracts includes a clear scope, correct delivery approach,
technical architecture, estimations, risk mitigations and the right team. The early involvement in
new contracts has increased the delivery precision to meet time, budget and client satisfaction.
During the delivery I have been strongly engaged in Steering Committee work, PMO and in
coaching of project managers. My role has always included a profit and loss accountability.

Example of clients I have worked for are: Volvo Cars (digitalization of sales), Ericsson (Market &
Sales), Husqvarna (digitalization and CRM), Securitas (intranet, digital workplace), Göteborg stad
(digital workplace), Apoteket (projects, e-com, AM, IM), Länsförsäkringar (digital workplace),
Anticimex (Customer App), Essity (IoT).

I have both a technical and business education with a Bachelor of Science in System Analysis and
a MBA. My working experience includes Leadership roles from Avanade/Accenture, CGI and
WM-data.
Professionell bakgrund
Program/Project Manager
Ekfeldt Advisory AB
2020-08 - Pågående
Nordic Delivery Director
Avanade
2019-01 - 2020-09
Director of Delivery
Avanade
2015-08 - 2020-09
CGI, Delivery Director Norway
CGI
2014-10 - 2015-08
CGI, Delivery Director EAS - Nordics
CGI
2012-10 - 2014-09
CGI, Delivery Director
CGI
2009-01 - 2012-09
Delivery Director
WM-data Logica
2005-11 - 2009-12
Senior Service Delivery Manager
WM-data
2004-01 - 2005-10
Contract Manager and Partner Manager
WM-data
2003-01 - 2003-12
Managing Director
Embeddo AB
2000-06 - 2002-12
Managing Director Sector Telecom
WM-data
1998-01 - 2000-05
Head of Consultant Group
WM-data
1994-11 - 1997-12
Team Leader AS/400
Consab Consult AB
1992-08 - 1994-10
Associate Expert
United Nations
1989-07 - 1992-07
Programmer & System Developer
Consab Consult AB
1987-05 - 1989-06
Akademisk bakgrund
Master of Business Administration
University of Uppsala
1996-01 - 1998-01

IHM Business School
1987-01 - 1989-01
Bachelor of Science in System Analysis
University of Linköping
1984-01 - 1987-01

Åsö gymnasium
1979-01 - 1983-01
Certifikat
SCRUM, Agile, Digital Delivery, Contracting
2019-09
Kontakta konsult