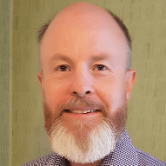 Kan vara tillgänglig
(Uppdaterat 2021-10-19)
Expert på administrativa system
20+ års PHP och MySql
20+ års Gränssnitt mot databaser
20+ års Utveckling inom Office, VBA och makron
Professionell bakgrund
IT-consultant
Excelspecialisten AB
2012-01 - 2015-01
including holding some courses in Excel and macro development.
2004 - Owning a small real estate company
Excelspecialisten AB
2012-01 - 2015-01
Worked for Excelspecialisten AB in Gothenburg, partly continuing 2016- as under consultant, as mentioned above.

Other tasks as employee of Excelspecialisten:

SAAB / Ericsson Microwave Systems - maintenance of a system combining statistical data from different sources.

Fourier transform (an investor company owned by the government): made a system to keep track of the investments over time to produce various reports for use in the annual report.

HSB (the major actor in Sweden giving support to attached housing societies in economical and maintenance areas): continuing development of a system used to produced annual reports.

Lear Coorporation: Developing a tool taking data about orders and dividing them among the factories different machines used to manufacture parts of car interior. The purpose of the tool was to see the work load on each machine and the need for working hours to see when it would be appropriate to call in personnel during week-ends in order to use the machines most effectively and reduce cost for personnel.
Teacher
Excelspecialisten
2000-01 - 2011-01
at the university, partly developing in Excel and other environments
teacher in programming and database systems
Parallel with this some system were developed for the university including course/planning systems, schedule systems and a system for applications from international students.


Other development experiences
1998 - Worked with Visual Basic, Visual Basic .net, C#, PHP in different areas often involving connection to the major database systems.