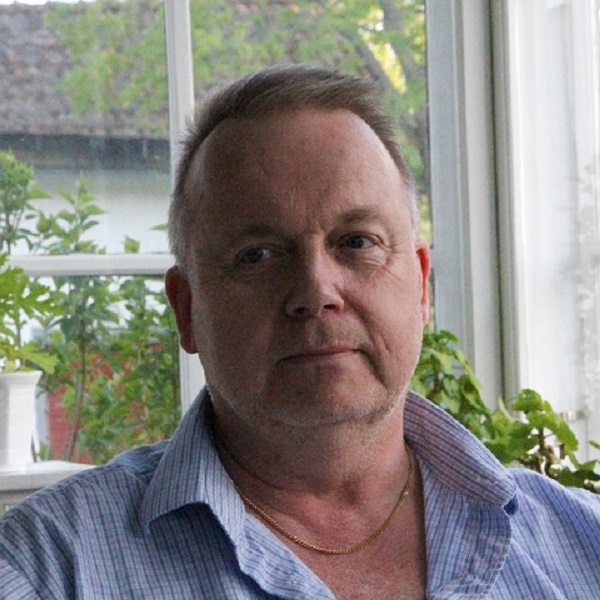 Erfaren IT-projektledare, Scrum Master
Baserad i
Uppsala län, Sverige
Pratar
Swedish (5), English (3)
- 10+ års erfarenhet av IT Programledning
- 10+ års erfarenhet av IT Projekledning
- 10+ års erfarenhet av Bank och Finans
Tillgänglig Omgående
Uppdaterad 2020-09-16
Sammanfattning
Dan Nordin is a senior Program/Project Manager/Scrum Master with 40 years of experience in the Data/IT industry and 30 years as Project/Program Manager and Scrum Master.
As a Program Manager or Head Project Manager IT, Dan has managed many large and medium sized projects. He has worked close together with the Business area and gained a good understanding and knowledge of Business and Requirements analyses.
Dan has also been part of different regulatory projects with vast amounts of data flows/integrations. He has also worked as Test Project Manager and CCM/CM (Central Configuration Manager). He has participated in 50 pre-studies/development projects and has extensive knowledge about processes and methods (PPS, Swedbank RUP/Agile, SEB RUP/Agile, Props, Silber-Q).
The clients appreciate Dan's way of working. He brings a great deal of structure to his projects and is a clear communicator, with project members, steering committees and different stakeholders. The clients often choose to keep Dan for their next project when the current project is completed. That of course tells something about Dan's skills and performance as a Project/Program Manager and Scrum Master.
Finally some statistics, Dan has worked 16 fabulous years within Bank & Finance (SEK, Swedbank, SEB, BGC), 10 incredible years within the Telecom industry (Ericsson, EHPT, Cellpoint Systems) and 12 funny years within the Steel/Process Control Industry (ABB/ASEA, Avesta Sheffield).
Professionell bakgrund
åååå-mm
SEK
2019-01 - 2019-08
Scrum Master
Swedbank Mobile Banking
2018-06 - 2018-12
Head Project Manager
BGC Bankgirot AB
2017-10 - 2018-04
IT Project Manager/Scrum Master

2017-07 - 2017-09
IT Project Manager/Scrum Master
Swedbank LC&I
2017-04 - 2017-06
IT Project Manager/Scrum Master
Swedbank LC&I
2016-07 - 2017-03
IT Project Manager/Scrum Master
Swedbank LC&I
2015-06 - 2016-06
IT project manager, Team Manager Architecture
SEB Merchant Banking
2014-08 - 2015-02
Head IT project manager. Two projects
Swedbank Finance
2012-01 - 2013-11
Head IT project manager
Swedbank IT
2011-11 - 2011-12
Head IT project manager
Swedbank IT
2011-04 - 2011-11
Head IT project manager
Swedbank IT
2011-02 - 2011-09
Head of IT project manager
Swedbank Group Treasury
2010-03 - 2011-03
IT program manager and head IT project manager. Two projects
Swedbank IT
2008-04 - 2010-01
Head IT project manager
Swedbank Hypotek
2007-05 - 2008-03
IT project manager
Swedbank IT
2007-03 - 2007-04
project manager. Performance measurement and improvements (Z/OS)
Swedbank IT
2006-12 - 2007-02
IT program manager and head IT project manager
Swedbank IT
2002-12 - 2006-11
Head IT project manager
Swedbank LC&I
2002-05 - 2002-11
IT system test manager, configuration manager. Two projects
Cellpoint Systems
2000-12 - 2001-09
System Test of APM, APIO, APG40 (Adjunkt Processor)
Ericsson Utvecklings AB
2000-07 - 2000-11
IT programme manager, IT project manager
Ericsson Utvecklings AB
1999-12 - 2000-06
Head IT project manager. Two projects
Ericsson Utvecklings AB
1997-08 - 1999-11
IT project manager
Ericsson HP Telecommunications
1997-01 - 1997-06
Head IT project manager
Ericsson HP Telecommunications
1995-07 - 1996-12
Central configuration manager
Ericsson HP Telecommunications
1994-07 - 1995-06
Technical project manager
Ericsson HP Telecommunications
1993-05 - 1994-06
IT system test manager
Ericsson Telecom
1993-02 - 1993-04

Ericsson Telecom
1992-12 - 1993-01
System tester
Ericsson Radar Electronics
1992-08 - 1992-09
IT program manager. Three projects/phases
Avesta Jernverk
1989-08 - 1992-06
Mentor
ABB
1989-06 - 1989-12

ASEA/ABB
1987-01 - 1988-11
Akademisk bakgrund

Municipal High School
1979-01 - 1980-01
Kontakta konsult