This project is not accepting applications. Click here to find other relevant projects.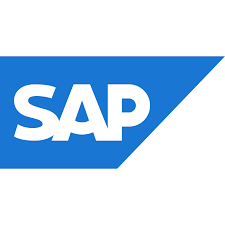 SAP Integration Technical Analyst - Sydney
Published 2 months ago

40 Hours/Week , 100% Onsite

Expected start date: ASAP
Project Details
Primary purpose of the role
The Technical Analyst role is responsible for undertaking detailed analysis existing integration, managing business engagement, analyzing integration processes, identifying the issues, assisting with the change management needs and assisting with remediation tasks including providing assistance in planning, testing/UAT, deployment and handover.
Essential requirements
Proven lead experience in a complex, integrated, multi-business unit environment. Experience aligning the SAP landscape and technical integration solution options with functional knowledge.
Demonstrated experience in managing end to end IT system integration involving multiple large partners complex systems across diverse technologies with project management experience involving complex software implementation projects within the Technical integration domain.
Proven planning, problem solving and analytical skills with the ability to work through issues with moderate complexity with stakeholders and guide and/or coach others in the resolution of problems.
Knowledge and experience in developing and implementing multi-tiered middleware solutions on incorporating in Integration with SAP, SAP PO (Process Orchestration) , SAP AIF(Application Interface Framework ) ,TIBCO Platform, SAP Mobility & Development.
Demonstrated experience in scoping, documenting & building interfaces, specifically experience with SAP (mandatory), SuccessFactors (mandatory) and Ariba (mandatory). Experience during a minimum of 3 significant ERP projects with a focus on integration. Demonstrated experience in working within a matrix delivery model where influencing and leadership skills are critical success factors to achieving collaborative delivery outcomes.
Good verbal and written communication skills and the ability to deal effectively with people at all levels.
Experience in establishing strong stakeholder communicating effectively with senior leaders. Capacity to operate both independently, using initiative and self-direction, to produce consistently high quality work.
Ability to use initiative and maintain a high degree of confidentiality, discretion, and judgement while maintaining a strong customer service approach.
Demonstrated high level technical assessments that describe the likely integration patterns, methods and solutions for each identified interface and ensuring these conform to the technical integration strategy. Constructing integration diagrams & Providing information and support to solution architects and functional teams
Overview
| | |
| --- | --- |
| Location | Sydney |
| Workload | 40 Hours/Week , 100% Onsite |
| Expected start date | ASAP |
| Expected end date | 6+ months |
| Necessary languages | English |
| Necessary skills | Analyst, Ariba, Development, SAP, Technical |
Project closed
This project is closed as of 2020-12-08 and is no longer accepting applicants. Create an account to be the first to know when a similar or other relevant projects are posted on Onsiter.
Create account