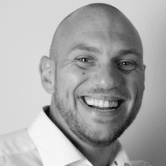 Might be available
(Updated 2020-07-15)
Network Architect
Native Svenska, Fluent English,
7+ år trådlös mobilitet (HPe Mobility / Aruba Networks)
5+ år säkerhet (Fortinet & Sophos)
10+ års erfarenhet av routing & switching (Cisco & Juniper)
Skills
(23)
CISCO CERTIFIED NETWORK PROFESSIONAL
CISCO CERTIFIED NETWORK ASSOCIATE
Summary
For many years I have worked as a network & system engineer, designing and implementing solutions for enterprises and businesses. Lately over the last 5 - 6 years I have primarily worked with internet and transmission providers, where I either assisted or managed projects such as change management and system implementations based on architectural designs provided by myself or others.
I have a huge passion for larger and more complex IT integrations, I´m so grateful to have been fortunate to have had opportunity to expand my role towards an architect and project / delivery management role.
The structural model that I incorporate works backwards from the business needs and is later translated into a technical solution.
Professional Experience
Network Solutions Architect
Endera Networks
2016-01 - Present
Co-Founder and Networks Solutions Architect, Main focus on provider and datacenter design.
Network Solutions Consultant
Network solutions consultant managing larger customer projects on behaf of my employeer.
Network Solutions Consultant
Telenor Inpli
2011-01 - 2015-01
Integration engineer, working managed services and customer implementation, also managing internal and external projects as an technical project leader.
Network Engineer
New Wave Group AB
2009-05 - 2011-01
Northen Europe network infrastructure responsible.
Academic Background
Nätverk och IT Säkerhet
Högskolan Väst Trollhättan
2007-01 - 2009-01
Nätverksteknik
Östrabo Yrkes
2001-01 - 2004-01
Certifications
Cisco - Certified Network Professional
Cisco - Certified Network Associate
Fortinet - Certified Security Network Admin
Aruba Networks - Certified Mobility Professional
Juniper -Certified Network Professional
Juniper - Certified Network Specialist