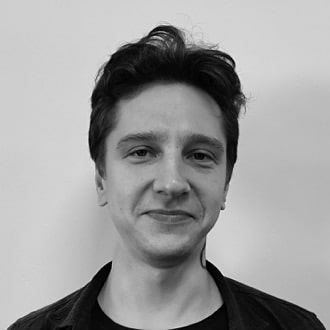 Available ASAP
(Updated 2020-10-06)
DevOps Engineer, Linux Sysadmin
Native Swedish, Russian, Fluent English,
Cloud Architecture
Database Administration
Linux
Summary
Pavel is a highly skilled systems engineer, with many years of experience running business critical infrastructure. He's mainly focused on Linux/UNIX systems administration and cloud based infrastructure. Within the cloud domain, Pavel is a certified AWS Solutions Architect.
With a background in linguistics, languages and interpretation/translation, Pavel is a firm believer that the key to success in any project or assignment is communications. He is very social by nature and open to working with a wide variety of professions, always eager to learn and to make sure that his own work is being understood by the people around him. He takes on new challenges with open arms and solves the most complex situations in very elegant ways. He is an excellent team player, always very helpful and goal orientated which makes him a perfect colleague, consultant and team member.
Professional Experience
DevOps and Cloud Engineer
Skymill AB
2019-05 - Present
Projects and customers

IKEA/Ingka
Linux system architect
● Design and implementation of server infrastructure
● Red Hat EL
● Ansible

One Nordic
Linux engineer
● Linux operations
● Server and software deployments using Ansible
● MongoDB cluster setup
● Node.js
● Container orchestration using Kubernetes

Bastec
Linux and cloud engineer
● Red Hat Linux
● IoT software build and test platform
● CI/CD pipeline implementation

Sigma Connectivity
Linux Infrastructure Engineer
● AWS Architecture
● Automation with Ansible and Puppet
● oVirt VM cluster management
● 2nd line support
● Devops infrastructure operation
IT Operations & DevOps
MultiQ Products AB
2014-01 - 2019-04
● Embedded Linux service
● Red Hat HA cluster operation
● AWS Operations
● KVM infrastructure management
● MS stack, Office365 administration
● Network security and infrastructure
Junior Systems Administrator
Helsingborgs Dagblad
2013-01 - 2013-12
● Linux server management
● Server monitoring set up
Junior Systems Administrator
StoneBeach AB
2011-06 - 2013-01
● Red Hat VM management
● Backup test rollouts
● LDAP administration
Junior Systems Engineer
Selectel
2012-01 - 2012-06
● Data center scale server management
● Optical fiber installation
● Second line support
Academic Background
Associate's degree
Saint Petersburg State University of Culture and Arts
2005-01 - 2008-01
Linux Systems Specialist
EC Utbildning Helsingborg
2011-08 - 2013-06
Certifications
Certified System Administrator Red Hat
Certified AWS Solutions Architect