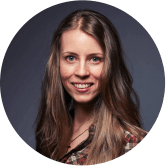 Kan være tilgjengelig
(Oppdatert %updatedDate %)
UX & UI Designer
Innfødt Norwegian, English
Experienced with world transforming tech startups
Active tech investor keeping herself fit with outdoor activities
Award winning and experienced designer featured by DOGA
Oppsummering
Award winning and experienced designer featured by DOGA (Design and Architecture Norway) as one of the greatest talents to watch out for. Her experience combines UX, UI, service design and industrial design. She has worked with world transforming tech startups within AI and telecom, with future healthcare solutions in EU projects like Horizon 2020, with a NOK 5 billion change program to replace the whole technology platform in large corporations and more.

Asveig Marie is passionate and cares for all touch points along the user journey, giving the user a consistent and holistic experience. Easy to engage and love efficiently. She is a natural leader and experienced in project management. Enjoys teamwork, as well as independent tasks. Besides being a designer, she is an active tech investor keeping herself fit with paragliding, dancing and science based yoga.
Arbeidserfaring
UX/UI & SERVICE DESIGNER + DEVELOPER TEAM LEAD
Norway Designing the worlds best customer experience for the new online bank, as well as the mobile bank apps. Keeping a holistic experience across channels.
LEAD UX/UI
Norway Redesign Min Side (a portal for B2C customers) to match KLPs new design profile and business needs, and lift the site to a new technical platform
LEAD UX/UI
KLP Skadeforsikring
2018-05 - 2019-04
Norway Redesign self-service ordering flows for B2C clients within insurance
LEAD UX
Norway New self-service tool for B2B clients, enabling the client to administrate users' access
FREELANCE UX/UI
Hospital Organiser
2016-04 - 2016-10
(EU project co-financed by Horizon 2020) 05/2016 - 10/2016 - Oslo, Norway Project: Extend the time older people can live in their homes using sensors, AI and smart interfaces
FREELANCE UX
Norway Project: Real Time Web - pilot of game changing A Network technology for IoT and Smart City.
Allows data to travel in a distributed network without use of middleware.
INDUSTRIAL DESIGNER
Oslo municipality
2003-08 - 2014-06
Oslo, Norway Ammerudtunnelen - award winning tunnel for activity and social interaction. Features a climbing wall and Norway's longest monkey bar.
Akademisk bakgrunn
Master in Industrial Design
designhøgskolen i Oslo
2013-01 - 2015-01
Leadership training course
Tankesmien Skaperkraft
2014-01 - 2015-01
Foundation year – Drawing techniques
Granum Kunstfagskole
2012-01 - 2013-01
Bachelor
Product Design Høgskolen i Oslo og Akershus (HIOA)
2009-01 - 2012-01
Cross-boundary Design II
Dalarna University College, Sweden
2023-09 - 2010-01