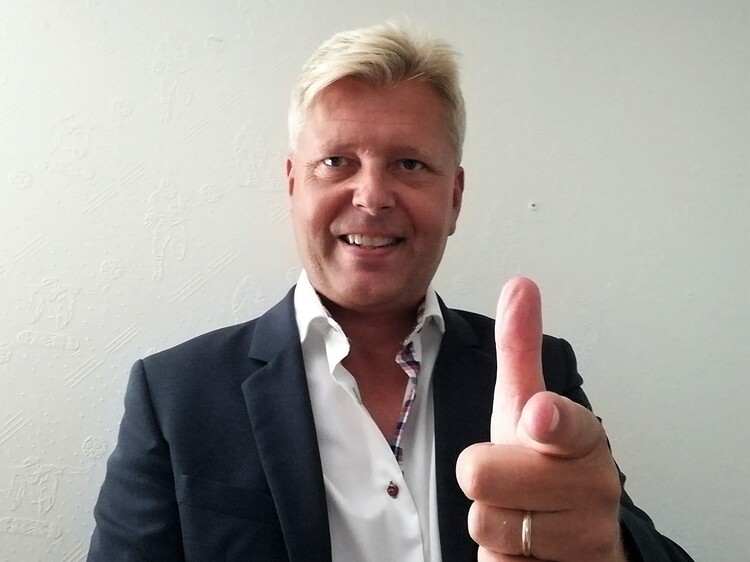 Might be available
(Oppdatert %updatedDate %)
Senior C-level and Board chair/-member
Innfødt Danish, Svenska, Norwegian, English, Mellomliggende German,
Boards
Microsoft Dynamics 365
International Sales and Business Development
Ferdigheter
(19)
MICROSOFT BUSINESS SOLUTIONS
Oppsummering
Commercially strong Senior Executive with 25 years' experience from the IT-industry internationally. Documented track record
from top-management positions as well as board positions in fast growing companies during changing conditions. Awarded
"Individual Excellence" and "Top Performer" @Microsoft Corporation.
Arbeidserfaring
Chairman of the board
Aasgard Fjelltun
2010-01 - Nåværende
Styrekraft, CEO
Consulting. Property
2018-01 - Nåværende
Board membership. Consulting. Property
Mentor
Mentoring and 1:1 coaching of mentee
Chairman of the board
Leadership Weekly
2018-01 - Nåværende
member of the board
Infografikk AS
2018-01 - Nåværende
Chairman of the board
Styrekraft
2018-01 - Nåværende
Chairman of the board
Skift Nå AS
2018-01 - 2019-01
Director GTM Manufacturing & Construction
EG Norge AS
2015-01 - 2018-01
Awarded "Microsoft Dynamics 365 partner of the year 2017" by Microsoft Norge
High performing management assessment with top score on ESI (employee satisfaction) 2017
P&L 210,- mill NOK revenue
Director Microsoft Business Solutions/Dynamics Lead
Microsoft Norge AS
2011-01 - 2015-01
World class Partner NSAT FY14 resulted 194/200 possible
P&L 34,- mill. $ revenue
COO/Director
Kredinor
2009-01 - 2011-01
Slashed organization 15% in combination with major revenue growth 32% turning around the operation
P&L 365,- mill NOK revenue/365FTEs
COO/Country Manager
Lindbak Retail Systems AS
2007-01 - 2009-01
Profit growth +34% and revenue +8% with turnaround operation
P&L 105, -mill NOK revenue/80 FTEs
Chairman/member of the board
Prosearch a/s
1999-01 - 2008-01
Business Solutions Industry Marketing Manager
Microsoft Norge AS
2005-01 - 2007-01
2 global awards 2006 (Individual excellence & Top performer)
Highest possible score in the yearly people review/personal performance ranking
Business Development Manager
Capgemini Norge AS
2003-01 - 2005-01
Business Process Outsourcing
Member of the board
CIS Norge AS
1999-01 - 2003-01
Vice President Business Development
Industriförvaltnings AB Kinnevik
1999-01 - 2003-01
Member of the board in 5 group companies in Norway and international
320 FTE's in 6 countries (400 mill SEK revenue)
Member of the board
SKA Systemering AB
2001-01 - 2003-01
Member of the board
CIS Concept AS
2001-01 - 2003-01
CIS Deutschland GmbH
2001-01 - 2003-01
prokurist
Deputy Chairman of the Board
CIS Danmark AS
2001-01 - 2003-01
Managing Director
CIS Norge AS
1999-01 - 2001-01
Revenue growth from 2 mill NOK to 20 mill NOK
Operating margin growth from -3 mill NOK to + 6 mill NOK
Organisation growth from 3 to 35 FTE's
Marketing Manager
Enter Data AS
1997-01 - 1999-01
Key account manager
Aftenposten Brand department
1995-01 - 1997-01
Consultant
SimCorp AS
1992-01 - 1994-01
Orkla, Stabburet, department of Idun
1984-01 - 1993-01
Summer-jobs within industry in Orkla, Stabburet, department of Idun


BOARD EXPERIENCE
Member of the Board
ANSA Copenhagen
1991-01 - 1992-01
Akademisk bakgrunn
Board school (www.styrelederskolen.no)
Board school (www.styrelederskolen.no)
2019-12 - 2018-01
Master of Science in marketing
Copenhagen Business School
1992-01 - 1994-01
Bachelor
Copenhagen Business School
1989-01 - 1992-01
Naval Officer School
Naval Officer School
1987-01 - 1989-01
Malakoff VGS
Malakoff VGS
1984-01 - 1987-01