This project is not accepting applications. Click here to find other relevant projects.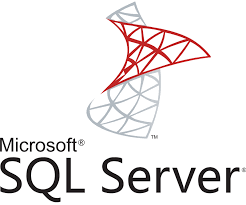 Database Migration Specialist, SQL Server
Published 3 months ago

Finnish

Expected start date: ASAP
Project Details
Etsimme asiakkaallemme Database Migration Spesialistia tekemään tietokantakonversioita SQL-serveriin. Työssä tulet käsittelemään eri lähteitä, csv, excel ja muita vaihtelevia tiedostotyyppejä. Työskentelypiirisi koostuu moderneihin teknologioihin keskittyvästä tiimistä, jossa tulet toimimaan itsenäisesti tai yhdessä työparin kanssa, tilanteesta riippuen.
Työt tehdään pääsääntöisesti etänä, mutta halutessa myös paikan päällä käynti on tervetullutta. Asiakkaan toimistoja sijaitsee mm. Helsinki/Salo/Turku/Pori/Savonlinna.
Lisätietoja saatavilla hakemisen yhteydessä.
Vaadittu osaaminen
Etsimme asiantuntijaa, jolla on kokemusta seuraavista teknologioista ja osaamisesta:
– Tietokantaosaaminen, SQL Server
– Yleinen ERP-järjestelmäosaaminen ja näiden ymmärtäminen
– Erilaisten teknologioiden ymmärtäminen katsotaan selkeästi eduksi
– Taloushallintojärjestelmien tunteminen eduksi (konversiot haasteellisia)
– Ketterien menetelmien käyttö
Sijainti: Helsinki (etä)
Työtaakka: 100%
Aloitus: 01.09.2021
Kesto: +3kk
Kieli: Suomen kieli vaadittua
Overview
| | |
| --- | --- |
| Location | Helsinki |
| Workload | 40 Hours/Week , 100% Remote |
| Expected start date | ASAP |
| Expected end date | 3 to 6 months |
| Necessary languages | Finnish |
| Necessary skills | DATABASES, Data Migration, Microsoft SQL Server |
Project closed
This project is closed as of 2021-06-28 and is no longer accepting applicants. Create an account to be the first to know when a similar or other relevant projects are posted on Onsiter.
Create account