This assignment is not accepting applications. Click here to find other relevant assignments.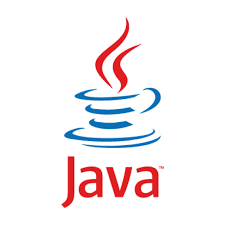 Advanced QA Automation
Published 3 years ago

English

Expected start date: ASAP
Assignment Details
Job Family Description:

Expert in QA Automation and design technique as well as experience working across large environments with multiple operating systems/infrastructure for large-scale programs (e.g.,
Expert Engineers) starting to be firm-wide resources working on projects across Banking Is multi-skilled with expertise across software development lifecycle and toolset
May be recognized as a leader in Agile and cultivating teams working in Agile frameworks
Sought out as coach for at least one technical skill
Strong understanding of techniques such as Continuous Integration, Continuous Delivery, Test Driven Development, Cloud Development, resiliency,security
Stays abreast of cutting edge technologies/trends and uses experience to influence application of those technologies/trends to support the business
may give speeches and outside the firm, writes articles
Passionate about testing, Java programming, testing strategy, problem solving, learning new skills, sharing expertise and knowledge.
Should have at least 8-10 years of experience in Automation and Java Development
Should have at least 5+ years of Test Automation lead and driving the quality assurance processes and gaining delivery buy-in from executive leadership
Hands-on strong experience in designing and developing test automation framework using Java/Java spring boot is required
Must have in depth experience in Test Automation tools such as Selenium is required
Must have in depth experience of Behavior Driven and Cucumber automation framework
Automate test cases for execution within In Sprint, SIT and E2E Phases
Good experience with Groovy, should be able to enhance existing framework written in groovy
Experience in Continuous Integration and Deployment practices and tools (Jenkins or equivalent, Maven, Jules, Git, developer efficiency tools).
Should have understanding of Micro Services Architecture is required
Must have good analytical skills and proven experience in analyzing and writing automation scripts for complex business rules and rule engines
Strong problem solver, should be able to analyze the functional issues and provide solution to solve them
Should have great interest towards learning the business and thinking from end user prospective
Should have strong testing mind set to break the application with negative use cases
Overview
| | |
| --- | --- |
| Location | Chicago |
| Workload | 40 Hours/Week , 100% Onsite |
| Expected start date | ASAP |
| Expected end date | 2020-11-30 |
| Necessary languages | English |
| Necessary skills | Agile, Automation, Cloud, Java, Test |
Assignment closed
This assignment is closed as of 2020-03-28 and is no longer accepting applicants. Create an account to be the first to know when a similar or other relevant assignments are posted on Onsiter.
Create account