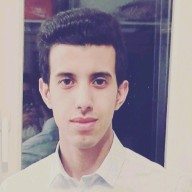 Might be available
(Updated 2020-05-14)
Développeur Java / React
Native French, Fluent English,
Professional Experience
Java Software Developer - Market Risk
FRTB, Société Générale
2018-01 - 2020-01
Development on application RIFT, risk factor transformation system for all market data (Forex, Fixed Income,
Equity ) in accordance with FRTB requirements.
- Implementation of REST services in a microservice architecture (Domain Design approach).
- Implementation services and methodologies of market data deformation.
- Performance analysis using SoapUI and Jmeter, unitary and functional tests using JUnit and BDD with cucumber.
- Technical environment: Java 8, REST, Spring Boot/Data, Intellij, Jenkins, GIT, Maven, JUnit, Cucumber,
PostgreSQL, Jmeter/SoapUI, Sonar, Shell, Jira.
May-Dec IT Consultant - intern
Milliman
2017-01 - 2017-01
- Development and improvement of VEGA - Solvency 2 regulatory software covering the 3 pillars.
- Technical environment: Java 7, Javascript, Infor BI, SQL Server, Jira.
intern, CNRS
IT Research
2016-04 - 2016-09
- Optimization of the communication cost between mobiles.
- Construction of a mobile network simulator.
- Technologies used: Java, Matlab, Mathematics.
Academic Background
Master's degree
Paris Dauphine University
2016-01 - 2017-01
Msc
ENSEA, engineering school
2013-01 - 2016-01
Université de Montpellier 2
Université de Montpellier 2
2011-01 - 2013-01