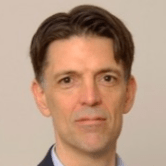 Might be available
(Mis à jour 2020-12-18)
Marketing Automation & CRM mgr/po/dev
Natif Svenska, English, Débutant Italian, Spanish, German,
Business Development/PO
Marketing Automation
CRM developer and manager
Compétences
(32)
CUSTOMER RELATIONSHIP MANAGEMENT
MICROSOFT SQL SERVER 2000
Résumé
In my current position as Founder & CEO of MYMA AB, I have had the opportunity to
combine and take advantage of my knowledge and experience in the areas leadership,
management, technology, CRM, analysis and marketing. While working with our most
prominent customers in business development with various strategic projects, my role
also includes building and growing the business. Having cross competences in
technology, analysis, CRM and marketing, I can really use my knowledge base to make a
difference and create value on many levels, creative world class customer experiences and
more.

Passion
My passion is to plan, develop and launch world class customer experiences, smarter
strategic and tactical solutions, based on innovative digital technologies and processes,
clever marketing strategies and data derived insights. In order to improve customer
experience, resolve critical problems/challenges or just improve efficiency in the daily
processes, I like to dig in and find improvements, or simply develop missing pieces
myself. When there is a possibility to acquire new experiences, new knowledge or
contacts and when there are exciting challenges that need creative solutions, I'm in.


Personal characteristics
As a self-motivated, hard-working and well organized professional with several years of
experience, I am used to working in teams, in projects or on my own initiative, taking on
specialist responsibility or strategic roles. I have had the pleasure of working with people
from different countries, cultures and backgrounds, enjoying that while delivering great
results. I like to develop myself, people and things around me in a changing and flexible
environment. I do, however, need some structure and goals to aim at, and if there aren't
any I will probably create them myself. Colleagues describe me as reliable, balanced,
efficient, entrepreneur-like, nice to have around, easy to learn, versatile.
CV Daniel Jovius
Expérience professionnelle
Founder & CEO
● Helping customers in segments Large Corporations and SME.
● Building relationships with suppliers. partners and customers.
● Create world class customer experiences and the systems to enable them.
● Building the business.
Business Developer & Product Owner, Customer Insights
Skandinaviska Enskilda Banken AB
2017-01 - 2020-01
Leader of and/or participation in development and transformation projects in the areas of CRM, analysis, CX, marketing, business development, efficiency,
consolidation and integration of systems, vendor management and more.
● Product Owner for CRM Mart, analysis and CRM applications in a large agile tribe
related to Advisory and CRM with international teams.
● Enabler of optimization and improvements within several areas by developing
processes, systems, channels, integrations, cooperation with stakeholders and suppliers and more.
● Close cooperation with all roles within Customer Insights, stakeholders such as
business and product areas, cross division, IT and vendors.
Skandinaviska Enskilda Banken AB
2012-01 - 2017-01
Skandinaviska Enskilda Banken AB (SEB)
Senior Campaign Manager
Customer Insights
2016-01 - 2016-01
● Planning, analysis, development and follow-up of campaigns targeted at customers and staff.
● Close cross functional cooperation with people within CRM, the business, product
owners and IT.
● Gathering of data from various systems inside the bank but also from external
suppliers. Integration, transformation and management of data in the CRM data
warehouse that is the base of all data driven activities, analysis and campaigns
from CRM.
● Responsible for the campaign and analysis processes, team management and leadership, supporting other Campaign Managers, representing CRM in various
situations.
● Maintenance responsible, which means strategic and technical responsibility for
CRM systems from a business perspective.
● Participation in CRM's decision board with head of CRM and others.
● Leading and/or participation in development projects such as trigger marketing,
campaign automation, business development, integration of systems, integrating with suppliers and more.
Database specialist, Group IT
Skandinaviska Enskilda Banken AB
2008-01 - 2012-01
● SQL Server Database specialist.
● Troubleshooting, performance tuning, administration and participation in projects.
● Contact and cooperation with many different roles within SEB.
SQL Server Support Specialist III, Core, GTSC, EMEA
Microsoft AB
2006-01 - 2008-01
● Advanced support regarding SQL Server (core engine)
● to Microsoft's Premier customers within EMEA.
● Troubleshooting, performance tuning, avoiding data loss, data recovery, advisory
cases, remote or onsite.
DBA/Developer
Telenor AB
2002-01 - 2006-01
Database development in Microsoft SQL and Oracle environments. stored
procedures, functions, SQL and advisory. Part of development projects with 2 to 15
participants, regarding the Internet platforms of Telenor.
● Administration of database servers, troubleshooting, tuning, optimizing
databases, indexes and SQL code.
● Responsible for many OLTP and OLAP databases and ETL.