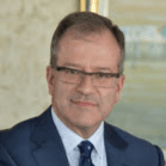 Might be available
(Mis à jour 2020-03-04)
Chef de projet / Directeur IT
Natif Italian, Courant French, English
Digital Transformation
Business Process Analysis
SAP ERP implementation
Expérience professionnelle
Business Consultant
Freelance
2019-01 - Actuel
Innovation Manager, Business Consultant

2018/now

Senior Manager, supporting companies in managing business innovation projects in terms of organizational processes, managerial thinking, stimulating the search for solutions related to the digital transformation.

Process & Internal Control Director
Italian Subsidiary of Air Liquide S.A
1997-01 - 2018-01
member of Supervisory Body
managing a team of 20 people.
Governance of internal control system and company risk mapping in compliance with local regulations (e.g. European GDPR for protection of personal data) and Air Liquide
guidelines by ensuring regular assessment of internal processes and procedures
Management of Cyber Security company program including protection of digital assets,
sensitive data and confidential information.
IT management & service delivery (e.g. SAP) supporting business internal customers by
ensuring timely systems' evolutions to meet strategic objectives / regulatory compliance
Introduction of New Ways Of Working by deploying new technologies (e.g. Google Apps,
Mobile devices in products distribution and maintenance tasks, Digital Document
Management in Account Payables)
Organizational transformation, redefining operational processes and sizing of six
functional departments: Accounts Payables, QHSE, IT, Communication, Customer Service
Centre, Pool of Directors' Assistants (efficiencies ≃ 350k€)
Business Process Optimization on supply chain processes allowing:
● Simplified physical •ows for goods handling (-30%) optimizing stocks (-15%)
● Improved •nished goods replenishment process between production plants and distributors
● Increased efficiency (-50% lead time) of entire business •ow (from commercial negotiation to the installation and start-up) to provide gas installations to customers.
Internal Audit Manager
Six years' experience, member of Supervisory Body, reporting to Managing Director:
Define and execute, in cooperation with Corporate Audit Department, the annual Audit Plan
aimed at assessing effectiveness of internal controls, appropriate Delegation of Authorities, respect of Segregation of Duties principle, compliance with Group Policies & Procedures.
∼50 audit missions performed in national and international sites, notably: Spain, Internal
Controls; Scandinavia, Supply Chain & Management of Distributors; Poland, Company
Post-Acquisition review & Supply Chain, USA, Governance of IT & System Security;
Singapore, Governance of IT Shared Services
In liaison with Supervisory Body (Organismo di Vigilanza), ensure compliance with obligations of Legislative Decree nr. 231/01 for Italian legal entities by performing design and regular review of Organizational and Control Model, training to employees and senior
managers, audits & analysis on processes at risk.
Country IT Manager
Reporting to CFO, managing a team composed by 25 people.
Management of SAP deployment project (10 legal entities, 850 users in Italy)
Re-Design of local IT team (including SAP local competency centre) in coherence with Air
Liquide IT governance model while keeping constant IT service level to business functions.
Design of European SAP core system for active cycle processes of homecare market.
Project Manager for the Italian localization of a module for packaged gas distribution
developed by Air Liquide USA
IT Services Coordinator
INTERTABA SpA, Milano, Affiliate of Philip Morris Companies Inc
1987-01 - 1997-01
FININVEST SERVIZI SpA, Milano, service company part of FININVEST Group, Italian leader in communication, television, advertising
IT Services Coordinator:
1987 / 1997
SAP R/3 Project, in Finance and Logistics, at Philip Morris Europe HQ in Lausanne (CH)
Solution for automatic recording of visits daily reports filled by sales-reps.
IT system to manage TV decoders in the framework of project which launched first national
pay-tv.
PERSONAL INFORMATIONS
Parcours scolaire
Politecnico di Milano
Politecnico di Milano
2022-08 - 2022-08
Formations
Certified Innovation Manager