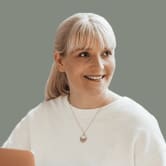 Saattaa olla saatavilla
(Päivitetty 2023-02-10)
Senior eCommerce Leader & Product Owner
Äidinkieli Finnish, English
Agile methods, data & analytics, project management
10 + years of experience in eCommerce & digital development
Leading major digital development & eCom projects
Yhteenveto
Experienced eCommerce and digital services leader.
Successfully lead various major digital development projects to finish.
Customer, user experience and data oriented.
Working well with developers and designers with agile methods.
Able to jump into a project quickly and deliver results.
Työkokemus
Interim eCommerce Manager (freelance project)
Interim eCommerce Manager for a fashion brand. Responsible for eCommerce development activities and digital sales.
Interim eCommerce Manager
Manna & Co. / Vallila Interior
2021-11 - 2022-05
Interim eCommerce Manager for an interior brand. Responsible for eCommerce development, sales and digital marketing.
eCommerce Manager
Finnair
2018-08 - 2020-11
Product owner for website and online booking system (front end), responsible for digital sales.
Major development projects in the booking funnel, which resulted in doubling sales in a year.
Working together with vendor, inhouse and external developers and designers as well as other stakeholders using agile methods and Jira.
Web Manager
Holiday Club
2011-11 - 2018-08
Responsible for digital development activities (new projects and continuous development), CMS owner (Episerver now Optimizely), also digital marketing activities in the beginning.
Lead a website migration and redesign project on time and budget.
eCommerce platform migration project: part of the team that evaluated and chose a new platform and vendor, and started the project (I changed jobs during the project).
Koulutus
Master of Arts in Business
University of Applied Sciences Wiener Neustadt
2023-06 - 2009-07
Sertifikaatit
Certified Scrum Product Owner
Certified Business Coach (studying)