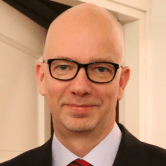 Might be available
(Updated 2022-03-30)
Project/Program Management
Native Finnish, Svenska, English, Beginner German
Project/program management, 20+ years
Business development
Change management, transformation, continues improvement
Summary
Extensive experience in program/project management, business development, change management, transformations and continues improvements.

WORK EXPERIENCE

Program and project management
- Led numerous customer and internal projects/programs (20+ years). The scopes have varied from pre-studies to global and complex challenges.
- Also taken over the responsibility for ongoing projects, with the task to lead the progress back on track.
- Basically, all work handled as projects or programs, apart from some consulting tasks lately.

Business development, change management
- A cross-functional improvement program was called deal and assignment governance. This program touched the actual core in all customer business, and covered how to structure and manage agreed deals, and how to keep scopes closely connected to end-to-end views. I started by committing key owners across
organizational functions and agreeing an improvement scope. Stakeholders were then involved globally, as the solution was defined, and finally implemented by local teams.
- One of the highlights in the financial sector, was a bank system switchover project for a global corporation, including 130 local companies. The switchover succeeded without any start-up of developed backup-solutions.
- Reporting formats and related working processes has been topical in many projects/programs, mainly for finance and operations. IT has mostly been based on SAP and Business Warehouse.

Transformation
- One of my transformations was a temporal assignment, when all regions (globally) had already started implementations, meaning started to change ways of working based on detailed task lists. Apart from securing continuations, I focused on improvements in a follow-up as well as content perspective. At the end of my assignment, achieved results had exceeded the originally planned, and basically all involved were targeting even further improvements prior to the transformation closure.
- Other transformations have been based on corresponding task lists, reflecting the scope of work for a concerned unit or group. This approach has led to effective and significant changes, often closely connected to organization changes.

Continues improvement
- Consultant tasks in a Scandinavia broad Lean program. My area of responsibility was Sweden, where most of the changes where required. Two Lean Drivers were assigned, and I supported and handled training when needed.
Professional Experience
Independent Consultant
Self-employed
2017-12 - Present
Key expertise areas:
- Planning, organizing, and directing activities within standardized project/program structure, and when applicable according to chosen change approach.
- Translating and scaling scopes (up to very complex), according to requirements, needs and possibilities.
- Conceiving and executing scopes, with all stakeholders continually updated or actively involved.
- Managing IT initiatives, in a business perspective or as part of larger scopes.
- How to adapt to, and make the most of, different kind of people and working cultures.
- Customize ways for how to work successfully with internal and external stakeholders.
Program Manager
Ericsson
2000-08 - 2017-11
Started in a Market Unit as a Project Manager. After a few years, moved to the Head Office, led a number of global improvement projects/programs. Ended up in leading business transformations, and lastly a major cross-functional improvement program.
Consultant
Structured and developed new initiatives in Sonera (nowadays Telia), and followed through with implementation and project management. Also assignments in Nokia, like leading 3 related projects back on track.
Researcher
Åbo Akademi
1994-12 - 1998-04
Developed and implemented artificial intelligence tools successfully, as part of a research project with Rautaruukki and Oulu University.
Academic Background
Master of Science
Åbo Akademi
1989-08 - 1995-11
Certifications
IPMA Certified Senior Project Manager