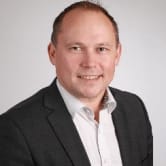 Saattaa olla saatavilla
(Päivitetty 2022-10-17)
Project & deployment manager
Äidinkieli Finnish, Sujuva English, Keskitasoinen Svenska, Aloittelija German
Experience from several industries in larger and middle size industries
+ 20 years experience on project and deployment management
Strong leadership skills
Taidot
(18)
FINANCIAL PROJECT MANAGEMENT
PROGRAMMABLE LOGIC CONTROLLER
Yhteenveto
I have a long (+20 years) experience about the global
logistics business, IT development & carve out
projects in several industry sectors. My assignments I
have worked with different kind of persons from
several cultures like in Europe & Asia. I have a good
management & networking skills. This has given me
opportunity to build up strong & wide network globally.
Within last 8 years I have been building up product
business on Marine Industry as founder of company,
bringing latest technology for their needs.
Työkokemus
deployment, project management
Arctech Consulting ltd
2022-01 - Nykyhetki
business development consulting services for industries
Founder
Navidium Plc
2014-01 - 2022-01
building up SW company to provide digital Navidium Plc solutions to marine industry. Working of collecting business requirement for product development team, tasks in developing models for deployment, budgeting, sales & marketing and leading a company ahead to serve marine industry
Testlab ltd
2013-01 - 2014-01
accounts in Finland. Public sector Sales/ Presales and delivery management for Tieto
Global accounts and public sector at Oracle unit
2009-01 - 2013-01
Responsible for product/project sales and delivery for products in domestic markets, healthcare etc.
Program and Deployment manager
in Telecom industry Telecom industry Leading acquisition and merge work for different application globally. My role was to lead integrations of 3 programs to have successful business continuation.
Project, data migrations and cutover management 25.1.2022
Project manager in delivery model change to Global
Telecom industry Distribution model. Application cutover in manufacturing & Logistics project globally as a cutover manager
IT project Manager
Logistics Distribution
2003-01 - 2004-01
Telecom industry Project target was to build up Logistics Distribution Center (HUB) in Italy. HUB was operated by outsources company.
System specialist & project management
Telecom industry roles in several areas
IT project Manager
Telecom industry Project target was to cluster logistics application servers into one location.
Several assignments as researcher
University of Oulu
1995-01 - 1999-01
university.
Koulutus
master's in economics
University of Oulu
2022-09 - 1999-01