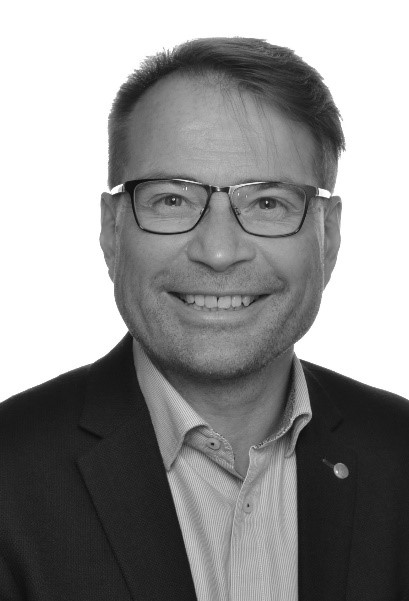 Käytettävissä mahdollisimman pian.
(Päivitetty 2020-02-26)
Juha Niemi
Äidinkieli Finnish, Sujuva English, Keskitasoinen Swedish,
Enterprise Applications
Enterprise Architecture
Program and Project Management
Yhteenveto
Experienced ICT professional focusing in business process development, Enterprise Applications, Enterprise Architecture, Data Management, Project and Program Management and ICT Operations Development.
Työkokemus
Senior Advisor
Akselera Finland
2015-11 - Nykyhetki
ICT Consultant, Project Manager, Program Manager, Enterprise Architect
CEO
VaasaBall LNG Products
2012-08 - 2015-09
Managing Director and partner for a start-up company that was focusing in design and manufacturing of innovative spherical cryogenic gas (e.g. LNG) storage tanks. VaasaBall LNG employed 4 professionals. In Vaasa Ball LNG my core responsibilities were to build up the company and it's operations – corporate strategy, core business processes, product strategy, sales operations, customer lead base, investor relations, finance, ICT, HR, legal and patent administration.
Head of IT
Vantaan Energia
2006-07 - 2012-06
Head of ICT department of Vantaan Energia group. My responsibilities included group ICT strategy, enterprise architecture development, service desk activities, business information management, operational ICT infrastructure, management of application portfolio, ICT system development, sourcing and purchasing of ICT related items in the group and delivery of technical ICT resources to business unit development projects.
ICT department had 9 senior professionals with an emphasis in technical area. I was also responsible of controlling business application management processes that were run by 45 application super users working in business units.
Manager
BearingPoint Finland
2002-07 - 2006-07
In BearingPoint Finland Oy my job included solution sales to large and midsize accounts, project management and consultancy work in the areas of IT, finance and supply chain management. During my time in BearingPoint I accomplished 9 various projects in Finland, Sweden, Norway, UK and Belgium. These projects covered Oracle E-Business Suite implementations, ICT strategy assignments, Shared Service Center implementation and optimization projects and software evaluation projects. I was also responsible for managing the IT environment of BearingPoint Finland's office for 1,5 years.
Manager
Andersen Business Consulting
2001-02 - 2002-06
Prior to joining BearingPoint I was employed by Andersen Business Consulting Oy as Manager and a Project leader in software selection and shared service center related projects. My role also included solution sales to large and mid-size accounts.I was also responsible for implementingArchitected Solutions – implementation methodology in Finland. After Andersen was acquired by BearingPoint in July 2002 my employment continued there.
Principal Consultant, Support Team Lead
Orace Finland Oy
1993-12 - 2001-01
In Oracle Finland Oy I worked with Oracle E-Business Suite software package in
a) Oracle's development organization as a systems designer (1993-1994)
b) Technical support organization as applications team leader (1995-1998) and
c) Consulting unit as project manager and consultant (1998-2001).
Accounting Manager
Imatran Voima
1992-02 - 1993-10
Accounting Manager in R&D organisation. Team lead and responsible for business unit's external and internal accounting.
Financial System Consultant
Tietotehdas
1989-09 - 1991-12
Terttu accounting system. Implemention and development consultant for GL, AP, AR and Payroll modules.
Koulutus
M.Sc. Economics
University of Vaasa
1980-08 - 1988-05