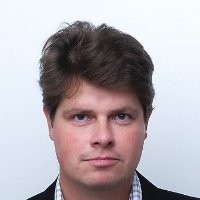 Available ASAP
(Updated 2020-07-29)
IT-projektiammattilainen
Äidinkieli Finnish, Sujuva Swedish, English,
+15-vuotta kokemusta muutoshallinnasta
+15-vuotta kokemusta projektinhallinnasta
+7-vuotta kokemusta SAAS/CLOUD palveluiden käyttöönotosta
Taidot
(36)
SOURCING / PURCHASE-TO-PAYMENT
HYPERAUTOMATION (EAI+RPA+AI))
RFI & RFP & CONTRACT NEGOTIATIONS
Yhteenveto
I'm business oriented ICT project professional with relevant and strong track record of projects based on latest Cloud/SaaS technologies ready to help you and your organization.
As ERP Agnostic freelancer with no commercial connections to suppliers or solutions I work fully objectively and loyally only for my Client's interests. As a Technology Agnostic I understand and emphasize that successful digitalization projects are as much organizational change processes as they are technological implementations.
Friendly and composed temperament together with high integrity and long experience helps me to work and get things done with different kinds of personalities, in different cultures and with people in all levels of organizations from board members to shop-floor operators - also in challenging and difficult circumstances when high level of trust and leadership is required.
I comply with those project management and other tools and methods Client or other parties have chosen but I can also provide a proven set of industry standard and tailored tools when needed.
I can work in different levels of organization, all phases of projects and in different roles locally and globally.
Työkokemus
Freelance Project Professional
4-PROs Oy
2007-08 - Nykyhetki
Project manager ERP
Encore ympäristöpalvelut Group
2015-01 - 2020-06
Project Manager MS D365 FO & CE with mobile extensions
Project manager Basware SaaS P2P & Purchase
Purchase consultant SaaS (IPaaS) EAI platform
Project manager Purchase-2-Payment
Fazer Group
2016-01 - 2018-01
Nordics Basware P2P
PMO and Service mgr Services
Tokmanni Group
2007-08 - 2018-03
Projecting in several ICT projects/programs/solutions: ERP, EDI, DW/BI, EAI, E-Commerce, MDM/PIM, Purhcase-2-Payment (Basware SaaS IP & P2P & Purchase, HIQ Frends, Inriver PIM etc.)
Projecting services and Retail advisory
Puuilo Oy / Sprintit Oy
2016-03 - 2016-08
ERP project with ODOO ERP & Akeneo PIM
Test Manager
Assistor Oy (Veho Group)
2015-04 - 2015-08
Digia iSuite EAI Platform upgrade
Project manager and PMO Advisory
SGN Group
2011-01 - 2013-01
Cognos Financial Planning and Kosila E-Commerce platform
Process Development
Fenestra Oy
2011-10 - 2012-01
Logistics and Supply Chain
Project services
Polarputki Oy
2010-09 - 2011-01
Expak Systems Warehouse Replenishment
Project manager, Process development
SK Tuote Oy
2007-11 - 2010-01
Digia Enterprise ERP, Expak Systems Warehouse Replenishment
Requirements Analysis
Stera Technologies Group
2009-10 - 2010-03
Requirements Analysis and IT Advisory
Rajamarket - Vaalimaan Kauppakartano
2009-04 - 2011-01
Requirements Analysis and Process Design
KTA-Cortex Group
2010-03 - 2010-08
Project Manager ERP and Process Design
SK Tuote Oy
2007-09 - 2010-03
Digia Enterprise ERP
Senior Consultant and Project Manager
DIGIA Oyj
2001-02 - 2007-08
Consultant, Product mgmt, Sales, Support
SAS Institute, Unikko, IBM, Silja Line
1994-01 - 2001-01
Koulutus
BSc
Computer Science Umeå Universitet
1989-01 - 1994-01