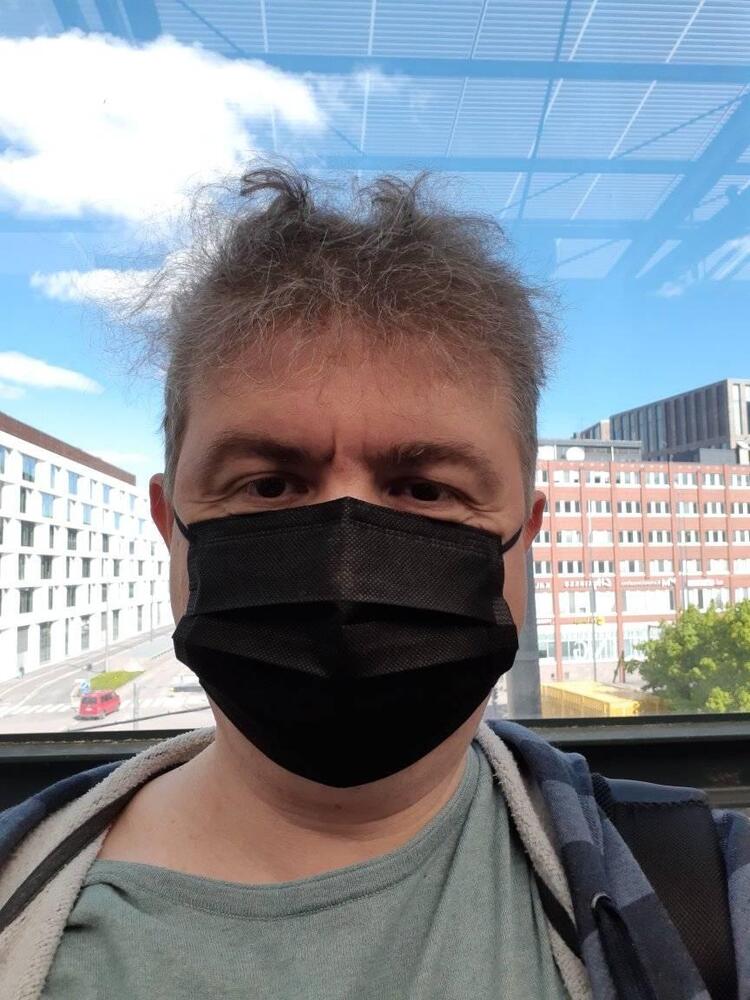 Käytettävissä mahdollisimman pian.
(Päivitetty 2021-08-09)
Backend / systems Python developer
Äidinkieli Ukrainian, Russian, Sujuva English, Aloittelija Finnish,
whole backend and web subsystems can be done, e.g. with NGINX
quick and efficient development in Python for 5+ years
very good in early stage with uncertainty & risks
Taidot
(22)
CUSTOMER SERVICE ORIENTED
Työkokemus
Founder / general manager / self-employed
CodeAltos OY
2016-07 - Nykyhetki
Founded it; administration; sales; making actual work for contracts, tech and business.
I won 2 implementation & support deals; implemented backend, data layer and system
level incl. installation / configuration / management (v.14.x in progress) as
learning management support solution for customer А;
implemented CMS & payment gateway solution, with API for 3 ext. parties, for
customer B;
provided sysadmin, DBA and cloud management for A & B cases 24/7/365; twice
redesigned architecture for case B; whole data architecture for case B redesigned,
approved and re-implemented;
supported, maintained and gradually improved (tech and human) R&D environment;
on call support for both customers, developers & customer service;
Solutions architect
Digistars OY
2015-01 - Nykyhetki
designed, facilitated sales for learning management support solution for customer
А;
designed CMS & sales management support solution for customer B; dealt with cloud
/ local environment for both; guided other team members on various tech matters;
supported marketing & sales efforts; built R&D team and environment from scratch.
Solution Architect
designed service concept, established 2nd stage R&D infra (wiki, tickets, SCM, etc), designed established and deployed infra for services sold to customer,
supported team in IT challenges and problems, guided younger team members in R&D.
Founder, owner
Project Vedenemo
2012-08 - 2013-08
Senior Software Engineer
designed two service concepts in cleantech, co-developed marketing plans,
co-executed marketing research, made strategic decision to stop before hit with costs.
Senior Software Engineer
Nokia - Helsinki / November 2004 - August 2012


Delivered 258 weekly releases core SW for all Nokia Maemo/Meego devices with aspired quality on time: facilitated QA error/bug process in kernel / core SW team
and within EM meta-team; provided both tech expertise (architecture, kernel oops/crash reading) and human skills (communication, leadership, teamwork, etc);
designed, implemented and conducted automated test activity; facilitated work of testing team.
Delivered security manager / specialist role - overall security process facilitated
for big team; provided core sw security expertise and guidance; kernel & SSL stack
dev provided: leadership, error management, overall software QA, integration
management, Linux kernel dev effort, expertise in power management, hardware
adaptation; facilitated release management.
System Engineer
Dewired Ay
2003-09 - 2004-10
provided technical leadership and ownership, facilitated business decision
support, provided embedded software development & maintenance, server and system-wide administration; facilitated work of customer CTO and product team;
conducted customer requirement management; developed client-side software along with managing two students which developed server software and productised for
first customers; arranged delivery before deadline; won three customers.
System Engineer
Nokia Networks
1999-05 - 2003-08
For GGSN, 3G-SGSN (GPRS & 3G UMTS) product line: saved in teamwork 2 large
contracts at risk; provided feasibility studies for features multicasting,
IPv6, VLAN, IPsec; designed and facilitated implementation (local roaming feature for 3G-SGSN); provided customer requirements management; designed and implemented network management subsystem (NMS agent based on CMU SNMP daemon)
System Engineer
Nokia Networks
1998-11 - 1999-05
NIA product line (RADIUS/AAA server) facilitated system design and standardization, implemented network management part, provided system management for group R&D equipment in lab skills

(work experience in Ukraine 1991-1998 and before available upon request)
Koulutus
MSc
Ivan Kozhedub National Air Force University
1986-06 - 1991-06
Sertifikaatit
AWS Certified Cloud Practitioner (CLF)
AWS Certified Cloud Practitioner
http://aws.amazon.com/verification
Issued Nov 2019 Expires Nov 2022
Credential ID N5XPKTF1MJ4E169F