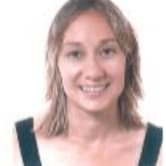 Disponible de inmediato
(Actualizado 2023-09-02.)
Software Developer in .NET & C# (Remote)
Burjassot, Valencia, España
Nativo Spanish, Intermedio English
Adaptability, Learning, Colaboration, Communication , Data Management
3 years experience in software development with .Net & C++
.NET 7, C#, EF Core, Linq, Web API, React, Typescript, SQL Server
Resumen
Software developer with more than 3 years of experience in custom software development for both IT consulting companies and IT companies within a business group that is responsible for the development of their own software.
Experiencia profesional
Software Developer in C
Pamotaller
2019-04 - 2019-06
Software developer in C for workshop management.Generation of help tools for users in HTML, CSS.
Software Developer in c# & .NET
Experis
2021-11 - 2023-06
Software development in C#, .NET. Generation of video procesing and testing in the use of third´party libraries, process optimization in multithreaded context to deteminate hardware requirements for scaling. Generation of library for the consumption of Amazon cloud storage services(S3 Storage). Quality control tests.
Software developer in C++ & C#
Development in C++ of management software in international trade sector. Backend development fot two months of WEB API in C# with .Net Core 2 for container management. For this we use DDD patterns, dependency injection, ORM Entity Framework Core with Code First and Migrations.
Freelance Software Developer (Remote 100 %)
Freelance
2023-06 - Presente
Custom Software Developer.
.NET 7, C# Web API, Linq, Entity Framework Core, React 18, Hooks, Typescript
Formación académica
B.U.P, C.O.U
I.B "El Clot"
1990-09 - 1994-09
Higher tecnician in development of computer applications
I:E:S, nº 31, Valencia
2001-09 - 2003-06
Certificaciones
English B2 Aptis Certificate, British Council
Contacta con el consultor
/