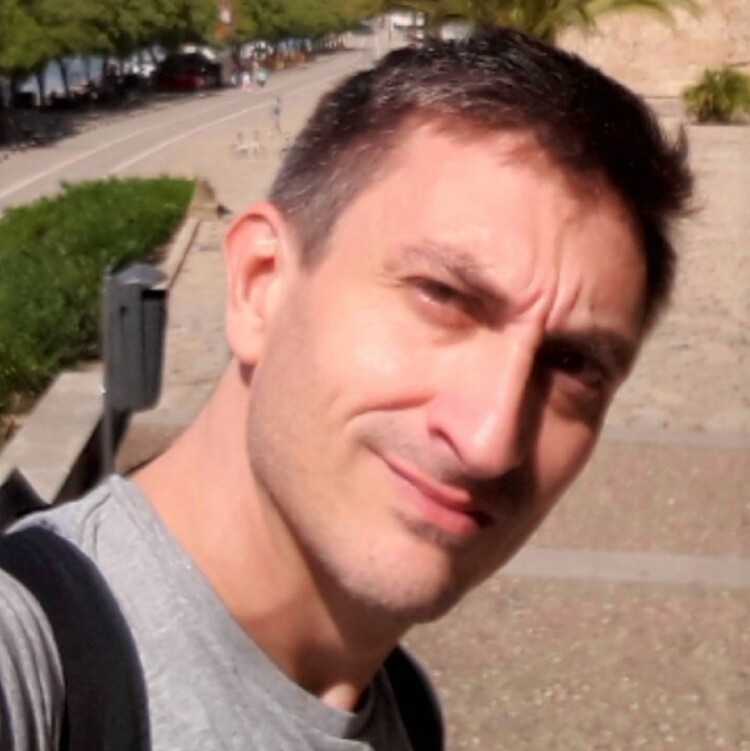 Might be available
(Actualizado 2021-01-25.)
NLP Researcher
Machine Learning
Python, Java, C, PHP, SQL
Natural Language Processing
Habilidades
(20)
Natural Language Processing
Resumen
Currently, I am doing research on natural language processing in scientific texts (computational linguistics and biomedicine).

I have a diverse educational background and work experience in various areas ranging from the use of ICTs for development and social justice to cultural management and production.

LinkedIn Profile: https://www.linkedin.com/in/pabloaccuosto/
Experiencia profesional
Pre-Doctoral researcher
Universitat Pompeu Fabra (Spain)
2016-10 - Presente
Area, Spain

Predoctoral researcher at the Natural Language Processing Group, Department of Information and Communication Technologies at UPF.
Working at the Large-Scale Text Understanding Systems Lab on text mining in scientific literature.
IT Consultant / Developer
IDS - University of Sussex (UK)
2012-07 - 2016-03
Recent work with the IDS includes the development of knowledge management components -including the core IDS' Open Knowledge Hub-aimed at facilitating the sharing, enriching and interlinking of digital content contributed and consumed by partner organizations.
In addition to the core of the system I developed Drupal and Wordpress plugins used to automatically exchange contents and their metadata.

Keywords: PHP; MySQL; JQuery; RDF; XML; JSON; REST APIs; Drupal;

WordPress; Apache Solr; Linked Open Data; Tomcat; Openrdf-Sesame;

Vocbench; SPARQL; GitHub.
Research Coordinator
APC Assoc for Progressive Communications
2010-10 - 2012-07
Working for the Communications and Information Policy Programme, I was in charge of research management on internet policy topics, including spectrum
regulation, governance and internet rights. In particular, I coordinated the research components of the following projects: Open spectrum for development, Internet rights are human rights, Open government data, Strengthening civil society networking and advocacy on internet public policy.

In this context, I also coordinated the organization of a series of events, including APC's Networking and Learning Forum in The Philippines, two workshops on spectrum management at the 6th Internet Governance Forum held Nairobi, Kenya, in September 2011 and a research capacity building workshop in Johannesburg in February 2012.

Keywords: Research management; Strategic planning; ICT policies;
International development; Project management; Human rights; Spectrum management; Open data; Fundraising; Capacity building.
Internet Manager
Instituto del Tercer Mundo
2008-07 - 2010-07
My duties included coordinating and supervising the work of a team of online content publishers and web developers.
The position responsibilities also included developing and maintaining institutional relationships with partner organisations and international donors and agencies.
I was in charge of successful applications for the European Commission, the Ford Foundation, the Mott Foundation, Hivos and Oxfam Novib in this period.
Keywords: Project management; Fundraising; ICT policies.
Formación académica
PhD
Universitat Pompeu Fabra
2021-01 - 2016-01
Master's Degree
Universitat de Barcelona
2008-01 - 2010-01
Postgraduate Diploma in Cultural Management
Universitat de Barcelona
2008-01 - 2009-01
Engineer's Degree
Universidad de la República
1989-01 - 1995-01
Contacta con el consultor