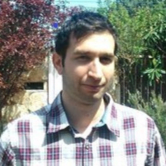 Might be available
(Updated 2021-04-28)
CTO - PM Desarrollador
Native Spanish, Intermediate English
ecommerce
All in one app
Custom Web App
Skills
(15)
DESARROLLO DE APLICACIONES
Summary
Somos una empresa joven de Internet con sede en la Comunidad de Madrid. Como apasionados de la tecnología, nuestro objetivo es siempre ofrecer el mejor resultado basado en tecnologías modernas, a la vez que mantener un trato cercano con los clientes para juntos acercarnos a una mejor solución final.
Professional Experience
Co-Founder (Full-Stack Developer)
Networkcode Tech Solutions
2016-07 - Present
The main activity of the company is focused on the development of web applications based on different technologies.

• Django, Django REST, Python, Spring MVC, Spring, Spring Boot

• Nginx, Apache, PostgreSQL, MySQL, ProxMox

• Network infrastructure, IP Telephony, SIP Server, LXC

Programmer analyst
Bclubber App SL
2017-02 - 2017-06
Fullstack development for web application. Frontend with AngularJS, HTML, CSS. Backend in NodeJS, MongoDB, etc.
Junior Computer Programmer
Bridge for Billions
2015-07 - 2016-06
Mainly development of the backend for a web application dedicated to attracting startups.
• AngularJS, CSS, HTML
• Django, Django REST framework
• Django CORS (Cross-Origin Resource Sharing) headers
• Version control (Git)
Academic Background
Computer Engineering
University Carlos III of Madrid
2014-01 - 2022-08