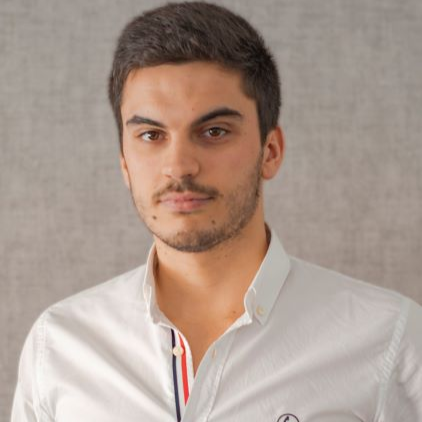 Disponible ASAP
(Actualizado el 2021-01-23)
Business Analyst
Castellón de la Plana, España | Catalan; Valencian, English, Spanish, Portuguese, German
Experiencia con MySQL y PHP
1 año de experiencia como Analista de Negocio
Conocimientos de ERP/TMS/CRM
Habilidades
(12)
CUSTOMER SERVICE ORIENTED
Resumen
Profesional ambicioso, con ganas de aprender y aportar.
Experiencia profesional
consultant for organizations of all sectors
TEJIDOS ROYO S.L
2018-11 - 2019-02
www.linkedin.com/in/bertomeurodrigo
DRIVING LICENSE AND OWN CAR
Textile Manufacturing
Nov 2018 - Feb 2019
- Monitoring and maintenance of Lean Manufacturing (5S).
- Monitoring and updating production KPI's.
Looking for international experience in the
field of Digital Transformation and information and technology services as a consultant for organizations of all sectors to acquire knowledge and experiences to grow professionally.
Customer service
product replenishment and general
maintenance, leading a 3 people team.
Consultor Producción
Simulating Production Process with specialized software. JaamSim
Business Analyst
EntropiaSoft
2020-06 - Presente
Developing specialized logistics software.
Formación académica
Management Engineering
Universidad Politécnica de Valencia
2020-11 - 2016-01
Contacta con el consultor