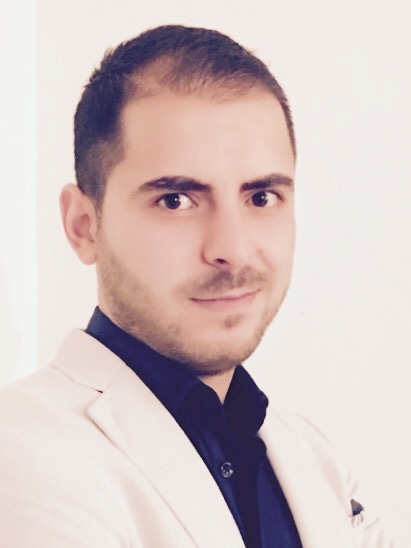 Available ASAP
(Updated 2020-10-07)
Web Developer
Native English, Arabic, Fluent Danish,
C#, .NET
JavaScript, TypeScript, Node
MySQL
Resumé
Growth-focused thought leader with an international background and hands-on experience
in lean-agile environments. With expertise spanning across all facets of the SDLC, verifiable
record of designing and developing cutting edge and scalable products and solutions. An
excellent communicator, adept at cultivating and maintaining productive relationships with
internal and external stakeholders alike.
Professionel erfaring
Founder / Web Developer
www.tutchies.com
2020-01 - Nuværende
Højer, Denmark

• Conceptualizing and building an online retail business from the ground-up,
coordinating all administrative, operational, financial and technical matters.
• Designing and developing both the back and front-end of the website, creating a
modern, functional and appealing look.
• Conducting comprehensive research to discover user needs and guide the design scope.
• Producing tailored UI and UX features to maximize usability, make the website
intuitive and easy to navigate and create a seamless user journey.
• Maintaining and upgrading the website, focusing on steadily enhancing functionality,
visuals and navigations, driving continuous improvement.
Student Intern
Agramkow Fluid Systems A/S
2019-01 - 2019-01
Denmark

• Diligently supported the Developing team, designing, developing, testing and implementing a wide array of software, web and mobile solutions.
• Partnered with cross-functional stakeholders in designing a .NET application that used
a MS SQL Server and Oracle database backend, ascertaining and defining functional
requirements, ensuring solution was aligned with internal processes and supported
strategic objectives.
• Created and developed a website that facilitated claims handling, integrating multiple
features to track and report claims-related data, delivering impressive organizational
benefits.
• Architected SQL Server databases, tables, views and backups by utilizing SQL Server.
• Leveraged data analytics and compiled information into clear and actionable
recommendations for decision-makers.
Assistant Store Manager
Altayer Group
2012-01 - 2014-01
UAE
• Coordinated the day-to-day operations of a high-volume store with an €11 Mio annual
turnover, training, mentoring and leading a team of 12 direct reports.
• Planned and orchestrated multiple business development and marketing campaigns,
steadily augmenting revenue while cultivating a loyal client base.
• Coordinated extensive volumes of market research, gathering and synthesizing data into
actionable intelligence to support long-range strategic planning.
Sales Executive
Dolce & Gabbana
2009-01 - 2011-01
UAE

• Leveraged personable demeanour and excellent product knowledge to continuously
exceed demanding sales goals and metrics, while maintaining an unwavering
commitment to client satisfaction.
• Headed all in-store merchandising efforts, planning and building creative displays to facilitate the customer journey and drive sales.
• Trained and mentored the floor team, empowering colleagues to increase sales
performance through relationship selling.
Akademisk baggrund
Academy Profession
Academy Profession
2020-10 - 2020-01