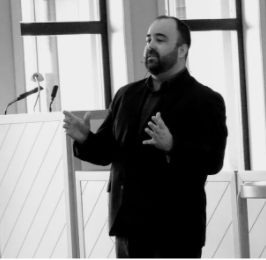 Available ASAP
(Updated 2021-02-06)
Software Test Specialist | QA Architect
Agile Transformations
Quality Assurance
Software Test
Resumé
Résumé
October 2020 - Present @ Calldorado
During my tenure at Calldorado, where I was positioned as the SVP of QA, it was my job to bring about an agile and QA transformation. To that end, I evaluated and reviewed the test strategy, software development model, branching strategies as well as the organisational setup. The objective was to reshuffle the teams, break antipatterns and embed a context driven approach to testing and quality assurance across the two development hubs in Copenhagen and Cairo. Some of my other tasks were;
Facilitating retrospectives and As-Is/To-Be workshops in an attempt to collectively articulate what the organization/team wanted to improve upon in their Software Development Life Cycle.
Coached, mentored and guided developers, testers, product owners, designers and scrum masters.
Tested various in-house apps on Android devices.
Tools: Firebase, Android Studio and TestRail
July 2017 - Present @ ChangeQAgents - As the founder of ChangeQAgents my objective is to help companies and teams struggling with their testing and Quality Assuring activities, processes and mindset. That includes, but is not limited to;
Working as a context-driven tester alongside the team, acknowledging I can only succeed as a change agent when I'm familiar with the organization's DNA as well as subject matter.
Change Management projects where we collectively articulate a QA vision and work towards it
Help scope a context-driven test automation strategy and subsequently push its implementation (i.e. when and where in the 'Test Triangle' to write which type of tests)
Workshops where the team works through a suite of exercises in an attempt to articulate their QA strategy
Lectures in which I come in as a 'foreign element', and can inspire and evangelize sound software development processes and context-driven QA activities
Coaching and mentoring graduate testers and seasoned QA professionals in need of novel perspectives and inspiration.
Agile, CI/CD and DevOps transformations.
October 2019 - October 2020 @ Nine A/S - As a Principal Consultant at Nine, I've worked on the following projects;
March 2020 - October 2020 @ Nets
As a consultant working at ATP, my daily work is heavily focused on testing the frontend of the MitID solution. My primary task is to quickly understand the many variables, the risks and combinations as to rapidly test what is most important in the little time we have.

Tools and Tech: Browserstack, Xmind and Practitest
November 2019 - March 2020 @ ATP
As a consultant working at ATP, my daily work was heavily focused on test analysis and test execution on the SAL platform. Using visual tools to capture the variables, prioritizing what is important and sharing insights into the quality were some of my daily tasks. I achieved my goals by working as a context-driven tester alongside the team, acknowledging I could only succeed as a tester and contributor to the quality of the product, if and when I was familiar with the organization's DNA as well as the subject matter.

Tools and Tech: Xmind and Zephyr
June 2019 - September 2019 @ PASPX - During my short stint as a Test Consultant at PASPX (before it went bankrupt), my responsibilities were to:
Build out the test function which included identifying and embedding context-driven practices and tools.
Document and flag any constraints or bottlenecks I came across, to the CTO.
Contribute to the overall test effort but also create value by sparring and collaborating with relevant stakeholders and external parties on the overall solution, SOPs and Compliance.
The PASPX solution was a potpourri of existing Temenos products which included T24, IBS, TCIB and TCMB.
November 2017 - June 2019 @ Saxo Bank - As the Global QA Architect for the Client Experience department at Saxo Bank my responsibilities included:
To define a QA vision and strategy with the head of department and all relevant stakeholders, hence increasing buy-in and adoption.
Another objective was to facilitate and expedite the CI/CD and DevOps transformation (inspired by the Phoenix Project, DevOps Handbook and Accelerate) - which had an impact on IT and indirectly affected the Business side (i.e. it provoked a drop in velocity but a bump in quality)
Review the existing test automation strategy and deliver a more comprehensive and contemporary automation strategy (i.e. revamping how and when we wrote integration tests, API tests etc.)
To constantly assess and analyze the software development life cycle (SDLC) and subsequently suggest/embed (incremental) improvements to the SDLC.
Assessing the current pool of engineers and testers (QAs) to better understand what coaching and mentoring they need to execute the strategy.
Responsible for the implementation and adoption of QA processes and activities across the engineering hubs globally
Liaised with other department heads to ensure the interfaces between us, have sufficient test coverage and risks are mitigated.
Was a member of the technical leadership team, fighting to ensure a strong QA presence in the decision making.
January 2016 - November 2017 @ Tradeshift - As the Global Director of Quality Assurance @ Tradeshift, I was responsible for the implementation and adoption of QA processes and activities across Tradeshifts engineering hubs globally. That meant, I promoted QA initiatives to our engineers, designers and Product Managers across all Engineering hubs, which included Copenhagen, San Francisco, Novosibirsk and Bucharest. My overarching objective was to increase the quality of our product and to that end, I championed the "Quality is a shared responsibility" paradigm change. Thus countering the industry standard which suggests that testers/QAs are ultimately responsible for the quality. This is not an easy task, and I spent most of my time acting as a change agent, drawing on all my people skills as well as leveraging my professional competences in bringing about the cultural shift we wanted. When not evangelizing QA, my tasks included:
Developing a QA Vision, Strategy and execution plan
Planning QA workshops
A member of the Bug Review Board and the Bug triaging team
Identifying gaps in our test coverage and developing processes and tools to mitigate said risks
Hiring and mentoring QA Engineers and QA Analysts as well as managing and coaching all 23
November 2012 - November 2015 @ Danske Bank - As the Head of QA at Danske Markets FX IT, I was responsible for the QA activities across a program that covered three major projects, operations and a DevOps workstream. I was a member of the management team which consisted of the Program Manager, the Head of Development and myself. Not only was I responsible for all QA-related tasks listed below but I also planned projects, pitched ideas to executive management while also pursuing a certain level of governance and processes to monitor velocity and progress. Simultaneously, I coached and supported my team constantly, in an effort to make them the best context-driven testers in the organization. Some of my other tasks included:
Develop and execute the QA strategy
Maturing the QA and development processes within the organization
Reviewing and vetting requirements for all teams across FX IT
Allocating and managing resources onsite and offshore
Worked closely with our Chief Dealers, the CIO and other stakeholders from the business unit
A KPI of mine was to roll out CI/CD into all levels of the software life cycle
Embedding Rapid Software Testing and Context-Driven testing as the preferred test and QA approach
July 2011 - November 2012 @ Saxo Bank - As the Test Lead and IT Analyst of the 'CFD & Listed Products Department', my job was to ensure the highest level of quality possible in the software our department developed. My areas of responsibility were to manage the test resources of our on-site and offshore team, test and troubleshoot the software deliverables for the CFD & Listed Desk, while also acting as a bridge between the IT department and the business (clarifying requirements and specifying test cases and scenarios originating from the same requirements). When I left Saxo Bank, my team consisted of 5 testers in Denmark and an offshore test team in India (6 testers).
October 2009 - July 2011 @ PrettyGoodTesting - During my entire tenure at PrettyGoodTesting, I worked as a test consultant at Saxo Bank. PrettyGoodTesting was an independent consultancy, which provided professional test and QA competencies to assist companies, development teams, project teams and test teams in achieving their goals. Our relationships build on the sort of trust and quality that makes the difference. Our goal was to remain a trusted advisor within testing and QA and to always ensure that the customer receives high-value consulting. I was additionally a member of PrettyGoodTestings 'Business Sparring Team', whose purpose was to develop the business model.
January 2008 - October 2009 @ MobilePeople - While I was enrolled at the IT-University in Copenhagen, I worked as a part-time tester at MobilePeople. My job was to execute, plan and manage tests on mobile devices. I conducted both functional and stress tests, wrote test scripts, identified and debugged the bugs side by side with the developers. My most important task was to test the Map and Location-Based applications MobilePeople developed, both at the office and in the field. The tools we used at MobilePeople were QaTraq and Bugzilla.
Professionel erfaring
Consultant, lecturer and coach
ChangeQAgents
2017-01 - Nuværende
Principal Test Consultant
Nine A/S
2019-01 - Nuværende
Test Consultant
ATP - SAL
2019-01 - 2020-01
Test Consultant
Nets - MitID
2019-01 - 2019-01
Global QA Architect
Saxo Bank
2017-01 - 2019-01
Client Experience
QA Architect and Global Director of QA
Tradeshift
2016-01 - 2017-01
Test Manager and Head of QA
Danske Bank Markets
2012-01 - 2015-01
Test Manager, Test Lead and IT Analyst
Saxo Bank
2011-01 - 2012-01
Software Test consultant
Software Test
2009-01 - 2011-01
Saxo Bank
Student Software Tester and Test Manager
MobilePeople
2008-01 - 2009-01
Telephone and Face2Face interviewer
MegaFon
2005-01 - 2005-01
3
Test Consultant
Calldorado
2020-01 - 2021-01
Akademisk baggrund
Master of Science in Information Technology
IT-University/Copenhagen Business School
2007-01 - 2009-01
BSc in International Business Administration and Modern Languages
Copenhagen Business School
2004-01 - 2007-01