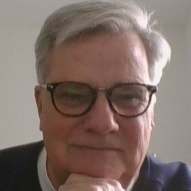 Senior Project Manager
Bosiddende i
Hillerød, Danmark
Taler
Dansk (5), Svensk (3), Norsk (2), Engelsk (5), Tysk (2)
- 20+ years experience with Project Management.
- Strong facilitator and has extensive experience with supplier management
- 20+ years focusing on systems, software projects, and transformation.
Tilgængelig Hurtigst muligt
Opdateret 2020-10-20
Resumé
Senior Prince2 certified IT Project Manager with 30+ years extensive experience in IT and personnel management, traditional waterfall project and Agile project management, including SCRUM Master for large organisations such as DSV, Ericsson, Energinet and PostNord.
The consultant has international experience with focus on management of systems, Cutover and Go-Live in over 70 countries, software development projects, infrastructure, integration, transition, transformation and supply business. During his career, the consultant has managed several implementation projects - including both development, migration and the phase out of applications.
Recent experience as Waterfall and Scrum project manager on the establishment of Master Data for PostNord in the Nordic countries. The project included phase-out of applications and implementation of new applications based on Master Data. Here, the consultant was responsible for Release and Change Management, the consolidation of applications - including the implementation of Master Preference DB, Master Data quality in Sweden and PostNord Production's calendar.
The consultant is a strong facilitator and has extensive experience in supplier management and stakeholder management in general - including good experience of management in a technical organization.
The consultant is a strong facilitator of management in large and complex technical organizations - including strong competencies within stakeholder management at all levels.
The consultant is used to acting in environments characterized by political challenges. The consultant is very aware that motivation and interaction between stakeholders is crucial for great results to be created and the importance of project management being perceived by everyone as part of the team. The consultant has great technical knowledge, which is often a prerequisite for project manager/ Scrum Master to talk to the technician level while at the same time important information can be correctly reported to the steering group and the management of the company. I possess a good drive, is committed and is highly result-oriented.
The consultant is used to working in international environments and with people from different continents, including long-term stays with the customer around the World.
Professionel erfaring
Freelance
Vestas Wind System
2019-11 - 2020-05
Freelance
Bottle of Life
2019-01 - 2019-07
freelance
12 PostNord AB
2016-01 - 2018-11
freelance
Energinet.dk
2015-01 - 2016-11
Project Manager / Scrum Master
DSV
2011-01 - 2015-11
freelance

2015-01 - 2015-09
freelance

2015-03 - 2015-01
freelance
DSB IT
2010-01 - 2011-11
freelance
Nordea Capital Market IT
2011-01 - 2011-05
Senior Project Manager
Municipality of Aarhus
2010-01 - 2010-07
freelance
Ericsson
2007-01 - 2010-04
Project Manager
SDC
2007-01 - 2007-03
Delivery Director and Program Manager
GEOPAQ ApS
2006-01 - 2006-12
Operations og Projects/Program Head, EMEA-Asia Pacific
GN Resound / GN Store Nord
2003-02 - 2005-12
Project Manager
Orange A/S-AB
2001-02 - 2003-01
Project Manager
Ericsson LMD
2000-04 - 2001-01
Project and Pre-sales Consultant
Infitel
1999-05 - 2000-03
Project Manager
Post Denmark
1999-01 - 1999-05
Operation and Test Coordinator
DSB Informatik
1998-01 - 1999-01
Tele & IT Project Manager
Tele Denmark
1996-01 - 1997-12
IT Head
Living in Frankfurt
1994-01 - 1996-01

Citibank
1991-03 - 1995-12

Papyrus United Paper
1986-02 - 1991-02

Media Group
1981-05 - 1986-01

Regnecentralen
1977-03 - 1981-04
EDB-operator
Defence Intelligence Service
1976-06 - 1977-03
Akademisk baggrund
Certificeringer
certified IT Project Manager
Kontakt konsulent