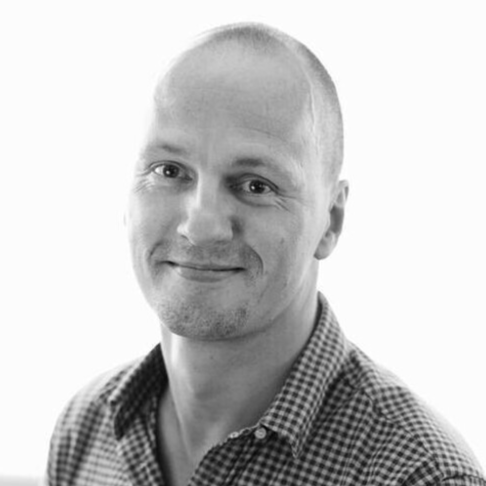 Til rådighed ASAP
(Opdateret 2021-09-27)
Fullstack developer
Wide programming language knowledge, main languages Java Javascript
Experienced team leader
Expert in cross platform mobile development - React Native
Kvalifikationer
(14)
Javascript Frameworks and Libraries
Resumé
Experienced hands-on architect and lead developer focusing on pragmatic and durable solutions.
Extensive experience with building efficient developer teams, improving development processes and mentoring and teaching developers.
Professionel erfaring
Node.JS and Docker
2021-09 - Nuværende
- Integration with REST APIs and SOAP Services
- Java backends using Spring
- Messaging using RabbitMQ

Leadership and mentoring

I have acted as project lead of teams of up to 20 people.
My leadership tasks included
- recruiting
- mentoring
- teaching technical skills (Android and Java)

I am comfortable taking on a lead role in Agile teams and being
responsible for stakeholder management.


Client cases
Lead developer
Tradeshift
2021-09 - Nuværende
on The Way, a mobile app for internal knowledge
sharing.
Technologies: React Native and Firebase
Cardea Bio, Biotech company in San Diego, US
Architect and lead developer on MVP for a new customer
portal.
I built the frontend and backend parts of the platform and also
integrated with hardware devices to capture data for the platform.
Technologies: React, Node.JS, Pusher, MongoDB
Lead Android developer on a new version
Nabohjælp
2021-09 - Nuværende
of the Nabohjælp app.
Technologies: Android, Retrofit2, Otto
Driversnote
Android and React Native specialist on a mileage tracking app on a
global scale.
Technologies: React Native, Android, Bluetooth LE
Nordplaner
Lead developer on app for production schools in React Native.
Technologies: React Native, REST API, Crashlytics

Jyske Bank
Technology evaluation project.
Evaluated technologies for new web platform and cross platform
mobile solutions.
Technologies: Angular, Nativescript, React, React Native, PWA
Lead developer on Android app
Jyske Bank
2021-09 - Nuværende
for teaching kids to save up money.
Technologies: Android

Xsided
Lead developer on team building mobile client in React Native and backend in Node.JS.
Responsible for the overall architecture and development team.
Technologies: React, React Native, Node.JS, RabbitMQ and MongoDB.
Developer
GoMore
2021-09 - Nuværende
on Android app for GoMore - a global car sharing service, with more than 800.000 users worldwide.
Responsible for refactoring, performance optimizations and
automated testing of the app.
Technologies involved: Android, Java, Rails, Espresso, Github
Filihood
CTO for hire working with improving development and release
cycles with a focus on Android and iOS.
Technologies involved: Android, Java, Parse, Espresso, .Net, Azure,
Github
Lead developer on MVP
Human Risks
2021-09 - Nuværende
for new risk management software
building both frontend and backend. Technologies: React,
Rails, MySQL, Bitbucket