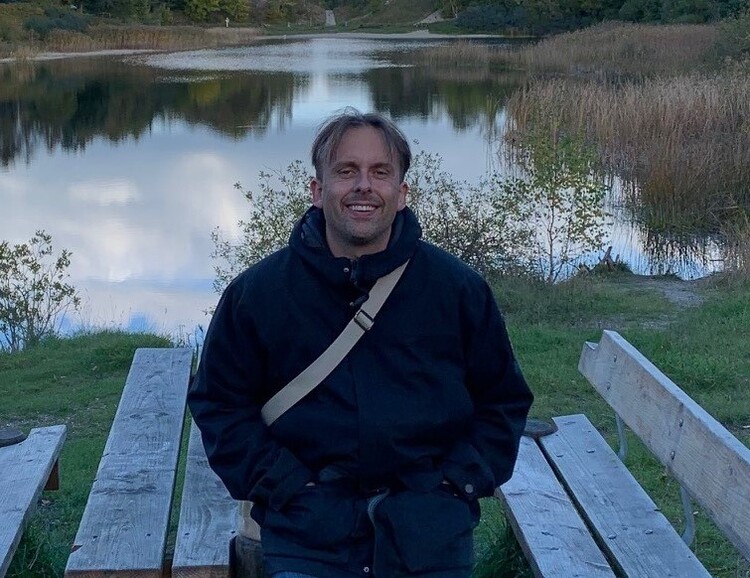 Available ASAP
(Updated 2020-12-08)
Freelance IT accountant
Native Danish, Fluent English, Intermediate Swedish, Norwegian, Beginner French, Beginner Slovak, Spanish, German
Finance
IT support
Accounting
Professionel erfaring
Interim Senior accountant
Nordea Finance A/S
2019-01 - 2020-01
Assignment: Task and responsibilyties
- Run daily out payments to costumers
- Opdate interest - and currency exchange rates
- Run and establish new loans
- Bookkeeping and liquidity handling and control.
Freelance
Konica Minolta Business Solutions Denmark A/S
2019-01 - 2019-01
Working title: Interim Finance assistent
Assignment: All within Accounts Receivable and Intercompany.
- Acheived calculating the factor for estimating loss on costumers in accordance to new IFRS
standards.

EMPLOYED EXPERIENCE (Denmark)
Bookkeeper/Finance manager
Drosthusene
2018-01 - 2018-01
Accounts Receivable (AR), Accounts Payable
(AP), PnL, Balance, Bookkeeping, Budget, Reporting, Finance Report, Payroll, Auditor.
Assignment: Finance responsible for 4 entities, 30-40 employees and reporting directly to the Chairmann of the board.
- Acheived updating data processes in accordance to GDPR law.
Customer consultant
Nykredit A/S
2017-01 - 2017-01
Communication, Business clients, Organisation, Concern,
Management dialogue.
Assignment: I collected by phone and email Financial reports from all financial clients in Nykredit
(Bank).
Finance Accountant/Controller
Brdr. Christensen APS
2015-01 - 2016-01
AP, AR, Global, International, Finance, PnL,
Auditor, Balance, Reconciliation, Factoring, Financial Report, Statistic, Controlling, VAT.
Responsibilities: I became responsible for all finance and ended up reporting directly to the CEO.
- I achieved calculating and reporting energy taxes.

EMPLOYED EXPERIENCE (Slovakia)
AP Helpdesk Accountant
AP, Phone, Email, Chatting, Organisation, Supplier,
Processing, Payment, Scanning, Escalation, Pinpointing issues.
Responsibilities: I was responsibible for Denmark.
- I received positive feedback from suppliers, which was the result of good cooperation
internally with my Slovak colleagues.
- I acheived above KPI expectations.

EMPLOYED EXPERIENCE (Denmark)
Field Finance Manager (FFM)
Orange Business Denmark A/S
2011-01 - 2013-01
As FFM I was responsible for AP handling by coordinating with AP department in India, raising
sufficient PR for administration, VAT- and statistical reporting, Travel Expense claims etc.
- I was representant at a tax visit and achieved a large tax refund.
Global Subsidiary accountant
Compamy
2013-01 - 2013-01
Responsibilities: I was responsible for 4 subsidiaries preparing PnL and balance sheet
reconciliation and analysis, currency revaluation, intercompany, Accruals, tax and forecasting
monthly.
- I acheived learning all assignments in 1-2 weeks and was in charge of first month end.

SELF-EMPLOYD EXPERIENCE
representative Denmark (Agent)
Atlas International
2011-01 - 2012-01
I called potential clients, who ordered a brochure on the web site, I also answered
questions and arranged inspection trips to destination.
Financial assistant
Scandlines A / S (Danish/German ferry shipping company)
2009-01 - 2011-01
(accounts receivable): B2C, German Road tax (Ages), Internet
sales, Telesales, Booking system.
Responsibilities: I was responsible for cash sales in Gedser and Helsingor (Elsinore), German road
tax and assisted in cross border projects.
Temporary Finance manager
Local Auto Shop
2011-01 - 2011-01
Bookkeeper for 3 other small 1 man companies.

EMPLOYED EXPERIENCE
Financial assistant
Danish International Export Company
2008-01 - 2009-01
Post calculations sales, Intrastat, Foreign tax refund, Statistic.
Responsibilities: I was responsible for SO assignments, German tax and export reporting, VAT
settlement and export credit assurance.
Accounting assistant
TimeVision (accounting office)
2006-01 - 2008-01
Responsibilities: Trainee position with bookkeeping, reconciliation, review/auditing small business and handling tax report.
Akademisk baggrund
Copenhagen Commercial School
Copenhagen Commercial School
2021-04 - 2021-04
Graduate Diploma in Business Administration
The University of Southern Denmark
2021-04 - 2021-04
Roskilde Commercial College
Roskilde Commercial College
2021-04 - 2021-04
Bachelor in Nutrition and Health
University College Zeeland (Ankerhus Seminarium, Sorø)
2021-04 - 2021-04
Roskilde Commercial College
Roskilde Commercial College
2021-04 - 2021-04
Commercial Upper Secondary School
Commercial Upper Secondary School
2021-04 - 2021-04
Certificeringer
Google Gsuite specialisation