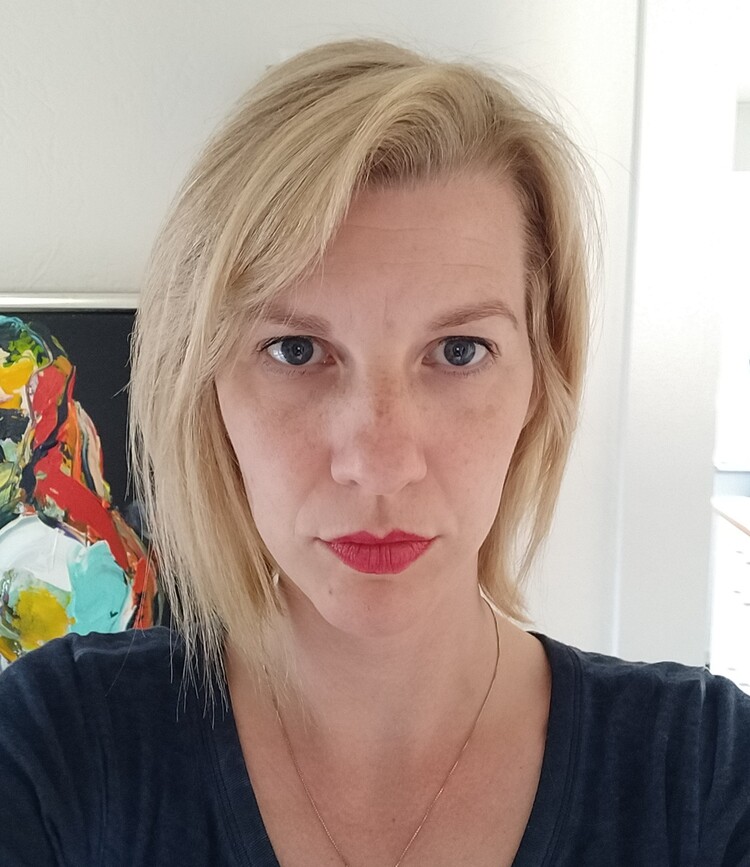 Available ASAP
(Updated 2021-02-08)
Experienced Scrum Master
Native Danish, Fluent English,
Experience with tools such as Azure Devops, Jira, SAP & SharePoint
5+ years experience with Agile method, Scrum & Coaching
Experience with project management and business development
Resumé
Linette has a deep understanding and hands-on approach to Business administration, Scrum, and project management.

Linette is a former elite figure skater, which has helped her develop the discipline, structure, and creativity that she applies in her work. She has a structured and process driven approach to the delivery of a project. Linette has a sharp business focus, and let business needs drive clarifications. She has an optimistic work drive and adds energy and good sprit to the project team.

Linette thrives in an acknowledging environment, where tasks are solved as a unit. An important parameter for Linette is to build relationships through dialog with management and teams. Through these relationships she builds her understanding of primary needs, which enables her to provide the best possible and targeted work effort.

Linette has many years of experience working with both medium sized and small IT businesses - national as well as international. She has worked with customers in the private and public sector, and can easily adjust to new products, partners, customers and work environments.
Professionel erfaring
Scrum Master
KMD A/S
2020-08 - 2020-12
Task: Responsible for two development teams in KMD Forbund og A-kasse. A project in transition with new team members and management. The project worked in two-week sprints, and employed Scrum events such as Refinement, Planning and Retrospective. The Scrum teams comprised of five and six developers and two testers respectively - all located in DK.

The product 'KMD Føniks' had 5 customers - 3FA, DSA, SL, TL and Frie - and processed unemployment benefits for several thousand members, as well as affected the daily work of several hundred caseworkers.

The job was to ensure the continuation of the implementation of agile, optimization of development teams, as well as creating synergy between development and business, with the purpose of reaching results in accordance with company values, principles, and goals. This was attained by focusing on supporting teams and visualizing customers' needs through agile methods.

Linette was responsible for coaching product owners and team members in relation to agile events, methods and mindset, as well as the facilitation of these events.

She was responsible for uncovering obstacles, remove disputes, watch over the teams well-being, and manage the boundaries of self-organization. She developed sprint reports and delivery forecasts, as well as reported sprint and team status.

Results were gained through implementation of various tools (Sprint Report, Definition of Ready and Done, and delivery forecast), which created greater transparency for teams and management, and significantly improved alignment of expectations in relation to delivery and quality. Results were also achieved by more timely correction of delivery planes and customer communication.

(Agile, Scrum, AzureDevops, MS Teams, Yammer, SharePoint)
Product Manager
KMD A/S
2017-06 - 2020-08
Task: Development, implementation and integration of partner program strategy and business model for KMD Nexus. The program cultivated partnership between KMD Nexus and large and small IT suppliers. It gave municipalities an opportunity to satisfy needs, by integrating their Nexus platform with a long list of external solutions, via an open API. The partner program had about 30 partners, 40+ municipal customers, and an annual revenue of around 4 million DKK. The partner program was managed by two main resources, Linette and the senior architect, who both collaborated with management, development, sales, service delivery and support.

Linette had the overall responsibility for the whole delivery, from analysis to implementation and integration into the solution area, as well as education and knowledge sharing across KMD. She was responsible for the development of solution requirements for an internal partner management system, which was developed for account management. Moreover, she took care of partner contracts and daily account management, incl. updating and further development of contracts and price models. She also developed business case analysis, with the goal of scaling and further developing the partner program.

Results such as attaining new partners, customers and a doubling the monthly revenue, was achieved through a formalized business strategy and an improved business model, as well as revision of customer contracts. The partner program was used as a founding building block for the overall partner strategy in KMD, and it caught the attention of a NEC representative (NEC Corporation owns KMD) as well as manager from other solutions areas within KMD. Furthermore, Linette was able to change partner satisfaction form 'very unsatisfied' to 'satisfied', through implementation of new services and processes.

(MS Teams, Yammer, SAP, Zendesk (ITSM))
Portfolio Manager
KMD A/S
2017-11 - 2018-11
Task: To create greater transparency and improved management of four capex project within the public health and social sector.

The projects had a hundred plus employees from both Denmark and Poland and had seventy plus municipal customers.

Linette prepared resource forecast, performed controlling tasks, and collected billing data for polish resource suppliers. She helped product managers with project reporting and prepared project reports for the project board. Furthermore, she facilitated project board meetings and was responsible for meeting records.

(PRINCE2, SAP, SharePoint, Slack)
Scrum Master
KMD A/S
2016-01 - 2017-11
Task: Take responsibility for three development teams in KMD Social and Health - an area with new and old products, as well as products undergoing discontinuation (Nexus Borger, Børn & Voksne, EKJ, Kingo and Care). The products supported most of the municipal market in Denmark, and affected thousands of citizens in the social and health system, as well as the daily work of more than half a hundred thousand public employees.

One task was to integrate a more traditional team of two developers into an established Scrum team of seven developers and three testers, who collectively needed training in new product development, and the maintenance of an existing product. Another task was to coach and implement Scrum in two smaller development team of four, who had no experience working with agile methods.

The role had to ensure the continued integration of Scrum and the implementation and coaching of scrum in existing development teams. The purpose was to heighten quality and make products and delivery plans more efficient, which was attained through the implementation of agile methods and tools, and by removing inexpedient work processes and inefficient documentation methods.

In addition to the implementation of Scrum, Linette was also responsible for facilitating and coaching the agile methods and mindset, as well as sparring with managers, Product Owners, and team members. Linette was responsible for uncovering obstacles, eliminating waste, and protecting the well-being of the team. She prepared sprint reports and delivery forecasts.

The initiatives contributed to gains such as, releases without delays, and successful external audit after experiencing less satisfactory audits previous years. Furthermore, Linette helped change skeptical attitudes towards the purpose and impact of the Scrum method.

(Rally, TFS, SAP, SharePoint, Interhotline (ITSM))
Application Development Team Lead
KMD A/S
2016-01 - 2017-11
Task: Team Lead for a development team, of seven developers and three testers, in KMD Care. The KMD Care project provided services to a majority share of the municipal market in Denmark, and affected thousands of citizens in the social and health system, as well as the daily work of more than half a hundred thousand public employees.

Linette was responsible for monthly 1:1 meetings with team members regarding daily welfare, career ambitions and progress, as well as quarterly 2:1 meetings with team members and competence managers. In addition, Linette was also responsible for the delivery and release of the product, ensuring the composition and publication of release notes, as well as updating the application and version overview. She also ensured compliance with delivery standards, for example by checking that functionality was tested and that the expected functionality was included in a given release incl. error correction.

(Rally, TFS, SAP, Interhotline (ITSM))
UI-designer
KMD A/S
2015-01 - 2016-01
Task: Secure transition phase and development of a new 'Study Administrative System (STADS)' for the Ministry of Education and Research (UFM-IT). STADS consisted of several subsystems: admission, enrollment, course administration and registration, result registration and reporting, all used by institutions of higher education in DK. About 100,000 students were administered in the system. The project was a double-digit project, consisting of an international team of Indian developers, a danish architect, designer, tester, and management.

The role consisted of clarifying functionality requirements in collaboration with the customer, as well as designing the STADS solution. Preparation of user guide and design guide, as well as ongoing dialogue and clarification with development and test in relation to customer requirements and solution design.

Linette also assisted the project manager in the administration of the project, with responsibility for cleaning up the project setup in SAP and developing delivery plans.

Gains, such as the securing several million kroner, where acquired through troubleshooting and clean-up of the SAP project set up. Linette also contributed to the development of the design guide, which ensured a coherent UI-design, across the solution.

(SharePoint, SAP, JIRA, Gant Chart)
Business Analyst
KMD A/S
2013-01 - 2014-12
Task: Assistance to Business Line Managers for various projects with the private sector customers such as Telenor, OKQ8 and e-Boks.

The purpose of the role was to optimize the product portfolio, secure revenue, and strengthen the development process and documentation, all in accordance with the company's overall principles and business goals.

The role consisted of preparing A3 plans (project objectives and KPIs), as well as developing and executing up sale strategy for the Telenor and OKQ8 project. Controlling work for the Telenor project, tender work for the E-boks project, and implementation of Jira in the OKQ8 project.

Gains, such as developing ideas for up sale, were reaped through the development of a bottom-up innovation method, and the facilitation of innovation workshops. Other results, such as streamlining and structuring the development process, was achieved through the implementation of Jira, which helped the development team keep track of task volume, status, and progression.

(SAP, Jira, SharePoint)
Tester, PM assistant, Supporter
KMD A/S
2006-05 - 2013-01
Task: Linette filled various roles across two projects, in the retail and education sectors, respectively. Tasks in the OKQ8 project included the maintenance of the backend system, used by all Q8 stations in Denmark. The DANS project was responsible for the development and maintenance of the digital application system DANS, owned by the Ministry of Education and Research. DANS was applied by many universities and thus ensured digitization and streamlining of the universities' application and case processing for approximately 200,000 annual student applications.

Linette was responsible for removing receipt errors in OKQ8's backend system and making data extracts for the customer. She assisted the Project Manager in time registration and setting up the SAP project and SharePoint site. Furthermore, she was responsible for creating and reviewing process documents.

Linette contributed to the DANS project with testing, preparation of time registration reports and invoicing reports for and external Indian resources company. She also did document translation, from Danish to English.

(SAP, POB, Unix, SharePoint)
Agile Coach
KMD A/S
2021-01 - Nuværende
Task: Linette worked as Agile Coach and Scrum Master for a collaborative project, working to develop a Cloud Native Framework and Tool Stack to increase the value proposition for customers.
Her responsibility was to teach and implement Agile methodology and Scrum, to increase the effectiveness of two international teams (Polish, Indian, Danish) and ensure delivery transparency and progression. Her responsibilities included arranging and facilitating introduction workshops, including training of Product Owners and Scrum Teams in the process, tools, mindset, and methodology. She helped setting up the project in Azure DevOps using best practice and practical experience.
Akademisk baggrund
Cand.merc. in Strategic Market Creation
Copenhagen Business School
2021-02 - 2013-01
Bachelor of Science in Business Administration and Service Management
Copenhagen Business School
2021-02 - 2010-01
Math B Level
Niels Brock
2021-02 - 2007-01
Studentereksamen - Team Danmark
Herlev Gymnasium
2021-02 - 2003-01
Certificeringer
Power BI Introduction - Kapacity
CBS Executive Transformational Leadership Program - Leading Women