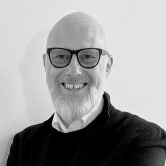 Kan være tilgængelig
(Opdateret 2022-12-21)
Experienced Program/project Manager
Modersmål Danish, English, Flydende Svenska, Øvet Norwegian
Experience from C-level positions and management consulting
10+ years of leading IT-programs/projects
20+ years of leading people
Resumé
Experienced people-, program- and project manager with a background from c-level positions and management consulting, from a broad range of industries i.e Finance, Insurance, Tele/IT, FMCG, Retail, Transportation, Media, Entertainment.

As a leader I passionately pursue a work environment of a straightforward, structured and result-oriented focus, with clear responsibilities, targets and deadlines, in a motivating and inspiring dialogue

Founding on an analytical, results-focused and data-based approach, I have an extensive experience in development and implementation of IT-projects and digital solutions, which successfully increased revenue and/or streamlined processes, promoting efficiencies and operating profit.

Keywords:
• Management
• IT-development
• Program/project management
• Digital transformation
• Digital and omni-channel strategy
• KPI setup and data management
• Digital marketing
• Consumer Touchpoint Mapping
• Customer Journey Mapping
• Personalization and marketing automation
• Optimizing & sales conversion
Professionel erfaring
CIO
Rejsekort & Rejseplan A/S
2019-01 - 2022-03
Reporting to the company CEO and part of the Executive Board, I was leading the IT department with responsibility for development, test and operations of major national infrastruktures, including all applications, platforms, hosting, equipment and data.
Senior Client Service Director
Charlie Tango A/S
2018-08 - 2018-12
Reporting to the company CEO and part of the Management Board, I was leading the business unit Digital Business & User Experience engaged in IT-development and management consulting, within IT and data.
Senior Consultant
Knowit A/S
2016-05 - 2018-07
Senior consultant within IT, Digital and Management Consulting focusing on digital transformation and IT development.
Senior eBusiness Consultant
Impact A/S
2015-01 - 2016-05
Senior Consultant in a company that provides advice and development of ecommerce solutions
eCommerce Director (Managing Partner)
eCompagniet
2010-12 - 2014-05
P&L responsibility and shareholder for a start-up company, offering a full-service outsourced eCommerce solution, consisting of development, implementation, operation, sales, marketing, warehousing and logistics.