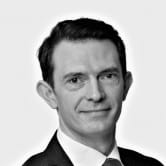 Til rådighed ASAP
(Opdateret 2023-05-09)
Erfaren leveranceansvarlig af IT-projekt
Modersmål English, Begynder German
+10 års erfaring med IT-projektledelse
+10 års erfaring finansiel planlægning og løsninger
+10 års erfaring med IT-arkitektur og datastruktur
Resumé
Martin's passion and area of excellence is helping large organizations in becoming more data driven.
Trough 10+ years of experience within managing IT-Projects as an external consultant/advisor Martin has proved successful in the ability to advise and implement IT-solutions for public and private customers.
Both as project manager / delivery responsible he works in agile development frameworks and has a unique capability to communicate complex business requirement onto highly specific and sustainable IT-solution.
Martin works both as a splendid communicator, stakeholder manager and a sparring partner for IT developer teams, vendors and customers. This is the key reasons why Martin has a successful track record.
Martin started his career as finance business partner in an international medico company and transferred to the consulting industry in 2011. The past 10+ years martin primarily worked with implementing BI and Corporate Performance Management solution together with being responsible for and drive IT-business consulting team.
As a person, Martin is getting things done! He is a very positive individual that brings the best out of his project team, and a team player that always strive to do his best in every task.
Professionel erfaring
IT-business advisor and Project Manager
Astone Aps
2020-01 - Nuværende
Head of consultant team
Accobat A/S
2011-01 - 2022-01
Finance Business Partner
Coloplast
2005-01 - 2011-01
Student
Copenhagen Business School
2000-01 - 2005-01
Akademisk baggrund
M.Sc.
Copenhagen Business School
2000-08 - 2005-07