Für dieses Projekt werden keine Bewerbungen angenommen. Klicken Sie hier, um andere relevante Projekte zu finden.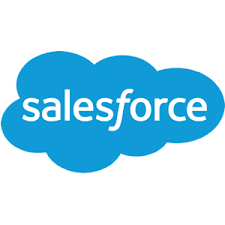 Consultant task – Salesforce CPQ Consultant (Remote)
Veröffentlicht 1 year ago

Englisch

Erwartetes Startdatum: SOFORT
Assignment Details
We are looking for several Salesforce CPQ consultants for our IT industry client. This is a chance to join a large enterprise project with other Salesforce professionals. You can find yourself working with an existing international team with a great team spirit.

The consultant is expected to know how to define systems strategy, roadmap, develop process flow diagrams, develop systems requirements, designing and prototyping, testing, training, defining support procedures, and implementing practical business solutions.

Your qualifications
The main requirements for this role are:
- Good level of experience in CPQ Salesforce tool
- Other Configure, Price and Quote experience is appreciated
- Technical skills (e.g. Salesforce development/programming) is seen as a plus

Location: Remote
Workload: Fulltime
Start date: Flexibly during 2022
Duration: 12+ months
Language: Fluent English

Are you interested?
If you are interested in this project, please send us your CV by email. If you wish, you can also give us your hourly rate and describe your suitability for this position. Project responsible: Team Finland, finland@rightpeoplegroup.com.
Overview
| | |
| --- | --- |
| Standort | Fernbedienung |
| Arbeitsumfang | 40 Stunden/Woche , 100% Remote |
| Vorraussichtliches Startdatum | SOFORT |
| Vorraussichtliches Enddatum | 6+ Monate |
| Erforderliche Sprachen | Englisch |
| Erforderliche Fähigkeiten | CPQ, Salesforce |
Projekt abgeschlossen
Dieses Projekt ist seit dem 2022-08-04 abgeschlossen und nimmt keine Bewerber mehr an. Erstellen Sie ein Konto, um als Erster zu erfahren, wenn ein ähnliches oder andere relevante Projekte auf Onsiter veröffentlicht werden.
Konto erstellen