Für dieses Projekt werden keine Bewerbungen angenommen. Klicken Sie hier, um andere relevante Projekte zu finden.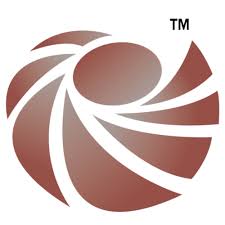 Consultant task – Release Manager (Finland)
Veröffentlicht 1 year ago

Finnisch

Erwartetes Startdatum: SOFORT
Assignment Details
Client in financial sector is looking for a Release Manager to join their team. In this role, you will be responsible for ensuring that new releases of client's global payment systems (applications + infrastructure) are executed without impact to client's customers and internal operations.

About the assignment and your tasks:
Defining the release & roll-out strategy, governance model, and milestone plan based on established processes and best practices
Coordinating the roll-out organization and surrounding teams in preparation for go-live, including securing resources, building the go-live implementation plan, and executing dress rehearsals
Leading release go live activities
Planning and coordinating change activities throughout the roll-out activities
Planning and coordinating business verification activities during rehearsals and go-live
Overseeing that production operations teams receive proper transition support as new solutions are rolled out
Leading roll-out decision meetings to secure stakeholder approval for each roll-out milestone
Representing the roll-out project team in program meetings and SAFe planning events
Increasing release quality and efficiency by integrating new techniques, automation capabilities, and DevOps ways of working to release orchestration.

Required experience:
Bachelors/Master's degree in a related field or equivalent experience
Proven ability to roll out complex IT system releases with infrastructure and application elements
Experience working with incident, problem and change management tools and processes under ITIL framework
Practical understanding of Agile, Scrum, SAFe methodologies
Excellent networking and interpersonal skills
Familiarity with payments domain, preferably
Accountability and proactivity

Location: Finland
Workload: 100%
Start: ASAP
Duration: +9 months
Language: English

Are you interested?
If you are interested in this project, please send us your CV by email. If you wish, you can also give us your hourly rate and describe your suitability for this position. Project responsible: Matti Kolmonen, mko@rightpeoplegroup.com.
Overview
| | |
| --- | --- |
| Standort | Helsinki, Finland |
| Arbeitsumfang | 40 Stunden/Woche , Teilweise Remote |
| Vorraussichtliches Startdatum | SOFORT |
| Vorraussichtliches Enddatum | 6+ Monate |
| Erforderliche Sprachen | Finnisch |
| Erforderliche Fähigkeiten | Agile, ITIL, Release Manager, SAFe |
Projekt abgeschlossen
Dieses Projekt ist seit dem 2022-08-04 abgeschlossen und nimmt keine Bewerber mehr an. Erstellen Sie ein Konto, um als Erster zu erfahren, wenn ein ähnliches oder andere relevante Projekte auf Onsiter veröffentlicht werden.
Konto erstellen