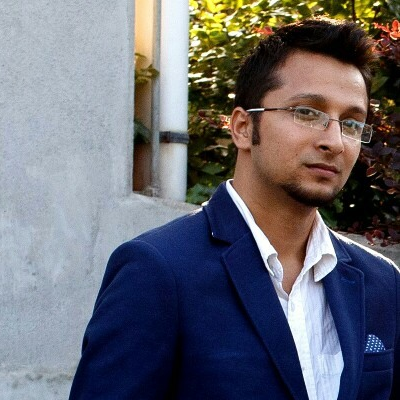 Available ASAP
(Updated 2020-05-26)
IT Business Consultant
Native English, Hindi, Intermediate Panjabi, Punjabi, Beginner German,
5 years of experience in Business Analysis and Project Management
5 years of experience in Business Intelligence
5 years of experience in Business Analytics
Fähigkeiten
(39)
STRONG COMMUNICATION SKILLS
Berufserfahrung
Business Analyst
Resultnetworks
2017-07 - 2019-11
Department: Market Investigation & Implementation - Software & Electronics Global Customer Services
Responsibilities: • Coordinate and run test routines for new VIDA Power BI Dashboard report before
rollout.
• Maintain project plan and make sure all tasks completed by me and project team
within a defined time period.
• Provide access to the markets and review on regular basis as access management
process and guide team to act further.
• Provide daily reports related to VIDA SWDL Error Rate and Wi-Fi connection mode to respective team members and managers.
• Handle monthly meetings with stakeholders from markets in EMEA, Americas and APAC.
• Handle incoming Changed Requests from Sales Companies and dealers.
• Analyze data using BI to find pattern to be able to create use cases with market
situation and feedbacks.
• Main contact for the Cerebo team from central to collect and provide market
situation figures and data related to GCS product.
• Handled Backlogs for development of BI reports regularly.
• Trained in workshop process with the use of VIDA Menu Pricing and the VIDA DMS
interface.
• Prepare monthly KPI report for VIDA and TIE Closed Changed Requests.
• Prepared processes for VIDA Power BI Dashboard.
• Provide training to team members related to Project management Lesson Learned
and help them to review it.
• Travel to Sweden for Workshop meetings with Cerebo team on frequently basis.
• Travel to other Countries' Sales Companies and Dealers Globally to gather feedback
about workshop tools.

Role: Uptime Polestar Project Coordinator
• Created and maintained Project Plan for six target markets on regular basis.
• Coordinate with global & market stakeholders on weekly basis.
• Coordinate with Suppliers workgroup team.
• Investigate different areas related to target markets
• Senior improvement specialist of project teamwork internal / external: Based on
knowledge and analysis of past projects, raise working and efficiency to another level,
with ideas to raise the project members skills in every aspect
• Analyse performance of the project team and project progress, giving valuable and measurable input for the project status
• Application landscape, process and access responsibility: Review, validate and verify
the deliveries from implementation team regarding software landscape,
implementation status and accesses to the environments
• Coordination and report of project database tasks progress together with Manager
• Collect and maintain an ongoing gap analysis that identities the gaps, based on
different levels of impact
• Handled Backlogs User Stories in Azure DevOps for process improvement on regular
basis.


1
Internship
F.Hoffmann Roche La AG
2016-05 - 2017-04
Department: Global Infrastructure & Solutions - Architecture Engineering & Operations
Responsibilities: • Created project management strategy to seamless and smooth transition from project to operations.
• Help to identify gaps in the transfer of information necessary for the operation and acceptance of solutions deployed to business units.
• Developed and further refinement transition plans, including
infrastructure/application support models, organizational change management,
usability assessments, training matrix and communication plans.
• Maintained Communication and cascaded changes of project rollouts within the organization to global and regional stakeholders.
• Design and refine readiness plans for new or changed services.
• Supporting and identified improvement areas in service transition responsibilities to operational teams to monitor the effectiveness of installations and ensure continuous
service improvement.
• Developed Google and Word press websites for document management for various
stakeholders and team members to provide.
• Designed Integration process for Sharepoint with google sites and drives due to implication in near future.
• Created analyzed method for global survey with Programming R and Phython.
• Created architecture and Knowledge Management Platform solution with Tableau
Analytics, ETL and SAP BO combination for management reporting purpose.
• Created, maintained and further adoption of the agreed Service Transition processes
in collaboration with all stakeholders i.e. APAC, EMEA and NALA.
• Analyzing & proposing new approach or strategy for capturing & implementing
Lessons Learned for continual improvement throughout project lifecycle with help of project management methodology (PMM-PMBok guide).
Internship
Adidas Group HQ
2015-03 - 2015-08
Department: Centre of Excellence - Global Brand Operations
Responsibilities: • Provided business solution analysis which helped managers to speed-up the performance of production units.
• Performance assessment of existing system and update the changes in the system as
per requirement for business functions.
• Prepared data for analysis by inspecting, cleansing, and transforming data and evaluated results by interrogating the product lifecycle data to find and understand
anomalies.
• Review analytic outputs and provide insights and recommendations to help Senior
Business Consultant and Project managers of different business units (Manufacturing and Supply Chain-Sourcing)
• Provide internal consulting as well as prepared module of infographics database
system to show information flows from collaboration phases to data setup with respective user roles.
Junior Engineer
Mindtree Pvt. Ltd
2012-07 - 2013-11
Department: Infrastructure Management and Technical Services
Responsibilities: • For Project management involved in knowledge acquisition and transfer, process
documentation, developing and implementing new processes for IT operations.

2
• Responsible for creation and updating process documentation for the IT operations.
• Align with software development team for release management/rollout of IT
applications and provided inputs to improve the design of applications.
• Maintain strategic initiatives by IT Operations as per ITIL methodologies to meet the defined Service Level Agreement for IT services.
Trainee Engineer
Icalibrator Private Limited
2012-01 - 2012-06
Department: Linux System Administration - Infrastructure Management and Technical Services
Responsibilities: • Gained working knowledge on file system management, process management,
Apache web server, system and application log analysis, shell scripting.
• Worked with Open Source OS like Fedora and CentOS.
• Completed a short project on Linux Storage and RAID solution.
Akademischer Hintergrund
Master of Business Administration (MBA)
Technische Hochschule Georg Simon
2020-05 - 2017-01
Zertifikate
Certificate in Project Management
Certificate in IDW Tableau Developer & IDW ETL at Roche