This project is not accepting applications. Click here to find other relevant projects.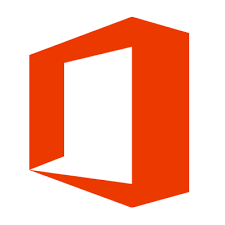 Uppdrag Effektivare administration Forms Mail merge med mera
Skåne län, Sverige | Swedish
Published 19 days ago

30 Hours/Week , Partly Remote

Expected start date: ASAP
Project Details
Vi driver en YH-skola och använder oss av Google classroom, Gmail och Officepaketet.
Vi vill undvika att använda Google sheet och Google words (använda endast Officepaketet)
Vi ska nu effektivisera administrationsarbetet och söker bland annat följande:
ÄMNE
Forms - utföra kursutvärderingar
Funktion - dessa ska kunna schemaläggas och ha automatiska påminnelser (ej svarat inom tre dagar - påminnelse).
Program: Google Forms eller Microsoft forms (det som fungerar och är mest effektivt)
Betyg - kommunicera resultat till studerande
Funktion - de studerande ska få reda på sina resultat på tentor samt betyg (IG, G och VG)
Program: Går det att lösa i Google classroom? Eller via Mail merge (Microsoft)? Eller annat?
Betyg - sammanställning
Funktion - samtliga betyg från den studerande samlas på ett ställe med inloggningsuppgifter (som LADOK).
Program: helst i Google eller Microsoft
Ärendehanteringssystem
Funktion - önskar ett enklare i ärendehanteringssystem exempelvis beställa studieintyg, CSN-rapportering...
Program: helst i Google eller Microsoft
Effektivisering
Överblick att se till våra system fungerar effektivit och säkert samt automatiserat.
Uppdragets storlek är svårt att uppskatta. Detta bestäms i samråd.
Mvh
Eric
Overview
| | |
| --- | --- |
| Location | Skåne län, Sverige |
| Workload | 30 Hours/Week , Partly Remote |
| Expected start date | ASAP |
| Expected end date | Less than 1 month |
| Necessary languages | Swedish |
| Necessary skills | Excel, Forms, Microsoft Office 365, google classroom, google forms |
Project closed
This project is closed as of 2021-01-21 and is no longer accepting applicants. Create an account to be the first to know when a similar or other relevant projects are posted on Onsiter.
Create account